From SCDigest's On-Target e-Magazine
- Jan. 4, 2016 -
Supply Chain News: US Gets First Stop Ever from New Generation of Megaships, but Ports are Far from Ready for Regular Service



Giant CMA CGM Ship Visits Port of Los Angeles, Heads to Oakland, but Major Systemic Changes Needed, Drewry Says


SCDigest Editorial Staff
Perhaps missed by many during the last week of 2015, the first of the latest generation of 18,000 TEU+ container ships made a visit to a North American port. France's CMA CGM's 1300-foot long Benjamin Franklin vessel was unloaded at the port of Los Angeles after arriving from loading stops on its maiden voyage from China and South Korea, before heading north to the port of Oakland from there.

The Benjamin Franklin can handle about 18,000 TEU.

SCDigest Says:

Industry experts foresee five or six load centers developing at U.S. ports - two on the West Coast, one on the Gulf Coast, and two or three on the East Coast.

What Do You Say?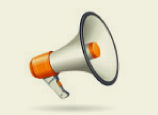 Until now, that class of container ship (called ultra-large container vessels or ULCVs), which promises much lower cost per container than the previous generation of 12,000 to 13,000 TEU ships, had not been put in service into North American ports, being reserved primarily for Asia to European routes. Most North American ports are not deep enough to handle vessels of this size, and there have also been concerns about whether container handling productivity was strong enough in US terminals to unload these new giants effectively.
In the first half of 2015, for example, the ports of LA and Long Beach were both hit with huge delays in container movements, the result in part from the effects of a labor slow down during contract negotiations with West Coast Longshoremen, but also due to the impact of even the previous generation of megaships that call there and which created major unloading challenges.
The ports of both Los Angeles and Long Beach are in the midst of expensive projects to deepen channels and expand terminals to adapt to this changing world of container shipping.
Jock O'Connell, an international trade economist, told the Los Angeles Times last week that the arrival of the Benjamin Franklin is a sign that at least one shipping line is satisfied with the ability of West Coast ports to handle the increased cargo loads. He said the San Pedro Bay ports are now moving cargo more efficiently and are better at handling larger ships than they had in the past.
"It's a vote of confidence in West Coast ports," O'Connell said.
That said, it is not yet clear whether this first stop was just a trial-run or not, although CMA CGM's forward schedules do show that the same ship will return to the US West coast in mid-February and make a stop Long Beach.
And the maritime analysts at Drewry were a bit more cynical about this first ULCV to arrive at a US port.
"In truth, the arrival of one 18,000 TEU ship, which may not even be full, won't meaningfully test the West Coast terminals' ability to deal with such ships, but at the very least it raises the question of what the USWC ports need to do to get there," Drewry wrote in its weekly blog.
"Forgetting the recent labor issues, West Coast ports have shown they can accommodate a growing number of ships in the 8,000-14,000 TEU range, but there remain a lot of unanswered questions as to when the West Coast ports will be in a position to step up to the next level and handle megaships such as CMA CGM Benjamin Franklin," Drewry continued.
It adds that West Coast ports will have make major improvements in terms of water depth, quay length, and cranes, as well as improve the efficiency of how cargo is brought to and from the port complex via truckers (who are in short supply) and intermodal rail.


(Global Supply Chain Article Continued Below)