From SCDigest's On-Target e-Magazine
- Aug. 5, 2015 -
Global Supply Chain News: Trend to Larger Container Ships Threatens Small and Mid-Sized US Ports



Container Traffic Almost Totally Gone Now from Portland; Impact on US Exports
SCDigest Editorial Staff
There have been several reports in recent months about the negative impact ever larger megaships are having on port productivity, leading to congestion, delays in container handling, and new surcharges by ports and terminals. (See US West Ports Challenged by Larger Ships, Container Alliances.)
In parallel, the larger ships are increasingly bypassing mid-sized US ports such as Portland or Baltimore, threatening their viability.
SCDigest Says:

The issue goes beyond just the impact on local port and terminal operations. Higher costs and slower movements may severely hamper US exports from some regions of the country.

What Do You Say?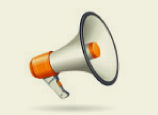 The last major container shipping line ended its Portland run in March, leaving the city without regular ocean container service for the first time in some 40 years. Volumes at the port have almost completely dried up.
That has put a real hurt not only on Longshoremen but also farmers in the region. Farmers in Idaho for decades sent their crops downriver to the port in Portland, from which the produce was shipped across the world.
Now, that flow path is largely gone with the lack of Portland service by major container shipping lines, forcing farmers to truck their output to other ports, primarily Seattle-Tacoma - at much higher total logistics expense - as much as double previous costs. One grain farmer told the Wall Street Journal her logistics costs for export containers had actually tripled in a commodity business with low margins.
Other ports have of course watched these trends - put into even starker relief with what has happened to Portland - and are making moves to avoid the same fate. The Wall Street Journal, for example, recently reported that "Port operators from Newark, N.J., to Long Beach, Calif., are spending billions of dollars to dredge harbors, raise bridges and build larger terminals to accommodate megaships."
The trend toward larger ships and larger ports will accelerate once the Panama Canal finishes its expansion in 2016, making it easier for large vessels to navigate between the Atlantic and Pacific oceans.
Container economics are of course also a key factor, as most have been losing money in the face of low rates and weak demand, looking to the ever larger megaships - and related alliance among carriers to fill up the bigger ships - to reduce the cost per container and find a way to profitability.
What happened to Portland? The main factor in its decline is the port's shallow depths, just 43 feet, which prevents it from handling many of the even medium-sized new generation of ships. That as container lines continue to retire the smaller ships that used to serve Portland with bigger vessels. Portland can only handle ships on the 6500-TEU range.
Ships also take longer to get to Portland's more inland terminals, which require a winding 100-mile journey up the Columbia River, while Portland has also seen frequent delays in container handling, and experienced on-going labor disruptions over the past few years.
Portland was devastated when the major carrier still calling on the port, Hanjin, halted service there earlier this year. Shortly thereafter, Germany's Hapag-Lloyd , which moved fewer containers through Portland, also announced it was pulling out, citing "a need for efficiency and a competitive product" as the reason for ending service.


(Global Supply Chain Article Continued Below)