From SCDigest's On-Target e-Magazine
- June 16, 2015 -
Supply Chain News: Winner of Top Procurement Award Shares His Advice for Success


Bradley Holcomb Wins ISM's J. Shipman Award, Stresses Relationships with Peers
SDigest Editorial Staff
Bradley Holcomb, who had a long career in supply management, including a role as senior procurement officer for Dean Foods, was the recipient of the 2015 J. Shipman Gold Medal Award from the Institute for Supply Management (ISM), the procurement profession's top honor.

SCDigest Says:

As with it seems most Shipman award winners, Holcomb has long had a focus on developing internal talent as well.

What Do You Say?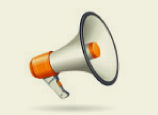 The award was presented as usual at this year's ISM annual conference in Phoenix in May. It was first created all the way back in 1931, and is named for Johnson Shipman, a pioneer member of the New York Affiliate of the National Association of Purchasing Agents who is credited with years of activity that moved the purchasing profession along.
After leaving Dean Foods, Holcomb moved to a new role within ISM, where he is chair of the ISM Manufacturing Business Survey Committee. In addition to Dean Foods, Holcomb worked for Eastman Kodak, Royal Group Technologies, Waste Management, American Precision Industries and Praxair. His mission, he said, has been to build high-performance teams and broaden the role of procurement to substantially reduce costs and create a competitive advantage.
In an interview in ISM's Inside Supply Management magazine, Holcomb stressed that building relationship with peers in other functional areas is key to a successful procurement career.
"The most important relationships are not those above or below your level, but with peers with whom you don't have a reporting relationship," Holcomb noted. "Those are the people you have to work with. You need to immediately show them respect by listening to them as clients or future clients."
Picking the right suppliers and focusing on those relationships is also critical, Holcomb said.
"Suppliers are companies, but they also are made up of people, just like our people," he said. "And we need to have suppliers that are better at what they do than we are. Suppliers should be companies that don't just make products or provide services, but ones that have deep R&D and are always innovating. And I want to bring their whole company to the table."


(Sourcing and Procurement Article Continues Below)