From SCDigest's On-Target e-Magazine
- June 2, 2015 -
Global Logistics News: US West Ports Challenged by Larger Ships, Container Alliances



Delays Not Disappearing Anytime Soon, as Terminals Not Designed to Deal with Larger Ships; Savings for Importers Often Lost Now from Congestion Surcharges
SCDigest Editorial Staff
Even though US ports are not yet capable of handling the latest generation of megaships, the increasingly large container vessels that are calling on US ports are creating some havoc for port operators and importers, as the wait to receive containers continues to grow, especially at the giant Los Angeles-Long Beach port complex, by far the nation's largest.
For many years, ships calling on West coast ports had a capacity of between 5,000-7,000 twenty-foot equivalent units, or TEUs. For those size ships, it perhaps would take up to 10 hours to move a container from the port.

SCDigest Says:

Those extra costs are often passed on to importers from the terminal operators or shipping lines in terms of congestion surcharges – fees many importers believe are unfair.

What Do You Say?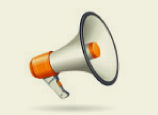 But even the first generation megaships, capable of handling 12,000-14,000 TEU, were disruptive to US port operations - and the number of such ships coming to port is rising, due in part to a series of alliances between container lines. Examples include the 2M alliance between giant Maersk and number two Mediterranean Shipping Co., and the CKYHE alliance among five Asian carriers, all of which increasing the likelihood of these much larger ships arriving at port.
That's because capacity is shared across the alliance partners, which sell services independently to shippers and importers, but then pool that consolidated volume across the carriers to move on a single ship for a given voyage. The larger ships ae preferred of course because the cost per container is much lower as the ships get larger, as allocated fuel and labor costs per container drop. But that math only works if the ships are full.
Jon Slangerup, chief executive at the Port of Long Beach, recently told the Wall Street Journal that the bigger ships now call on more ports in Asia, where containers are loaded randomly, with scant attention to the ownership of the containers or their final destination.
Then when docking at multiple terminals at the West Coast, unloading the ships is also done randomly, stressing port operators and truckers as they try to figure out which box goes where to consolidate all the containers for a given importer or next stage transport mode.
"Existing terminals were designed two decades ago to handle ships half the size of today's vessels, and with the alliances, six ships belonging to the same alliance can show up at five different terminals in Los Angeles and Long Beach." says Gene Seroka, executive director at the Port of Los Angeles, where there are 13 different terminals. "This disperses cargo over a wider array of facilities making it challenging for truckers to pick the containers as well for Western railways to amass the cargo and move it to specific destinations."
The result is that it now commonly takes days for importers to receive their goods, with increasingly variability. That in turn means either importers need to carry more buffer inventory, or face the risk of out-of-stocks from the delays.
Historically, a single ship had its containers stocked in blocks, with each block destined for a particular location by a particular mode of transport. The process known as block stowage was for decades the preferred method for port operators and it worked well.
"In the past, we handled a container one to three times before it left port," Slangerup also told the Wall Street Journal. "Now, at peak times, it is five to eight times, and when it happened last year nobody really understood the magnitude of the problem. It wasn't expected or planned for and so the physical gridlock that ensued was very serious."
Those extra container touches, analogous to how many times a pallet is handled in a distribution center, add both time and cost to terminal operators as well as importers. For example, on average Port of LA terminal operators had to pay $3 million in added spending per week last peak season to process containers given all the congestion.
Those extra costs are often passed on to importers from the terminal operators or shipping lines in terms of congestion surcharges – fees many importers believe are unfair, since the problem is in large measure created because the ocean carriers moved to these much larger ships.
In April, the US Federal Maritime Commission (FMC) voted to call in all parties involved to discuss the issue and come up with proposals to address the problem, agreeing with importers that many cases the congestion charges might be unfair since importers, exporters and truckers aren't responsible for the delays. It further warned it could penalize carriers and terminal operators for unfair practices relative to surcharges.


(Global Supply Chain Article Continued Below)