From SCDigest's On-Target e-Magazine
- Sept. 25, 2014 -
Global Supply Chain News: Automation Emerging as Key Issue in West Coast Port Negotiations



With Tough Health Care Issue Apparently Resolve, Talks Now Hinge on Resolving Automation and Jobs Conundrum
SCDigest Editorial Staff
With the International Longshore and Warehouse Union now is working without a contract at West Coast ports for coming up on three months, new insight into the key issue holding up a deal.

SCDigest Says:

New technology at the TraPac terminal at the Port of Los Angeles is likely to reduce the number of workers needed per crane by about 53 percent, for example.

What Do You Say?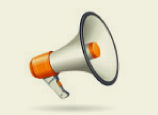 Earlier, the ILWU and the Pacific Maritime Association, which represents West Coast ports and terminals in the negotiations, announced they had reached a tentative deal on what most thought would be the most contentious issue, relative to the union's generous health care plan.
As constituted now, that coverage would be designated as a "Cadillac" plan under the Obamacare law, subjecting the PMA to more than $100 million in annual penalties starting in 2018.

The ports would obviously like to shift more of the costs onto the workers, so that the plan no longer hits Cadillac status. The union would probably want additional compensation to cover the healthcare hit to its members.
Details of the tentative deal on the health care plan have not been released, and both sides said even that deal was subject to reaching an accord in all the other areas.
But last week, reports came that the lynchpin issue now relates to port automation.
The two sides are discussing how to retrain and preserve jobs for dockworkers as automation reduces the number of positions at one Los Angeles terminal by 40-50%, after projects are completed in 2016, according to a recent Bloomberg article.
But under the union arrangement, "Employers aren't simply free to decide to reduce jobs. In addition, it depends on the nature of the automation," says Neil Davidson, a senior analyst at Drewry Maritime Research.
In recent years, the ILWU has been fairly complacent with regard to automation at West Coast ports, in part in recognition that US ports do need to add more automation to remain competitive.


(Global Supply Chain Article Continued Below)