From SCDigest's On-Target e-Magazine
- June 19, 2014 -

Supply Chain News: Understanding the Options for Sourcing from Vietnam
There are Three Main Corporate Structures to Consider, Expert Says
SDigest Editorial Staff
Vietnam has become an increasingly popular sourcing location for companies around the globe, especially Asian companies in South Korea, Japan, Singapore, and Taiwan but many Western companies as well.

The government is now stable there, and wages are still low while those in China continue to rise rapidly. Vietnam ranked a respectable 48th out of 160 countries on the recent Logistics Performance Index from the World Bank - two spots ahead of Mexico. (China was ranked 28th.)

SCDigest Says:

The most suitable and cost efficient sourcing platform for an individual business will of course depend on its scope of operations and goals for the future.

What Do You Say?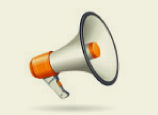 That said, getting materials into the country for production can be challenging at times, and experts say many factories only really do short term production planning based on what materials and parts they have firmly in hand.

Recent results, however, speak for themselves: Trinh Nguyen, an economist at HSBC (an Asian bank) said he expects Vietnam's exports to rise 20% this year from 15.4% in 2013, which will help gross domestic product expand 5.6% in 2014, up from 5.4% in 2013.

But like every country, Vietnam has its rules about how foreign companies can operate, especially relative to how they can structure company-owned operations that will be importing materials and components into the country for final manufacturing or assembly.

According to Edward Barbour-Lacey, in a recent column in the Vietnam Briefing from Dezan Shira & Associates, there are three main options:

• Representative Office
• Limited Liability Company - Service Company
• Limited Liability Company - Trading Company
Barbour-Lacey says representative offices (ROs) are the most inexpensive and easiest type of model to establish. Typical uses for ROs include:

• Maintaining relations with existing suppliers
• Coordinating sourcing activities
• Helping with quality control at the suppliers' factories
• Searching for new suppliers.

ROs act as an arm of their overseas parent company, and thus have no legal status within Vietnam. A critical distinction is that an RO is forbidden from conducting any revenue-generating activities in the country. Therefore, ROs can only indirectly interact with Vietnamese businesses.
Barbour-Lacey adds ROs that are involved in supporting sourcing activities are not liable for Vietnam's corporate income tax but must still pay the value added tax (VAT) of 10% on input goods and services. Companies that intend to register an RO must have been in operation for at least one year. Foreign staff working for ROs can have a direct employment relationship with ROs instead of the parent company abroad. Unlike in many other countries in the region, ROs can directly hire Vietnamese staff and/or foreign staff.

The downside? ROs cannot actually issue invoices or sign contracts - that must be done by the parent company offshore and adds some costs. This obviously also limits flexibility, but keeps accounting and compliance costs low.

Despite the limitations, Barbour-Lacey says foreign companies often choose ROs as their first step in entering the Vietnamese market.

"An RO can allow a company to get a feel for the lay of the land while still keeping a light footprint since they only require a limited number of staff in the country to search for suppliers and conduct quality control assignments," he writes.


(Sourcing and Procurement Article Continues Below)