From SCDigest's On-Target e-Magazine
- May 2, 2013 -
Supply Chain News: More Tragedy in the Apparel Supply Chain, as Hundreds Dead from Factory Collapse in Bangladesh

"We are fully aware of our responsibility," One Retailer Says
SCDigest Editorial Staff
The apparel supply chain was rocked again last week, as a building in Bangladesh housing several apparel factories collapsed, killing more than 400 of the 3000 or so workers there and injuring about 2500.
This latest tragedy comes just six months after a fire in another Bangladesh apparel factory killed some 112 workers. That facility had been cited by local government officials for unsafe conditions shortly before the blaze, and many of the rooms in the factory either had no exits or the doors were padlocked, preventing the employees from escaping.

SCDigest Says:

"We are fully aware of our responsibility," Primark said. "We urge these other retailers to come forward and offer assistance."

What Do You Say?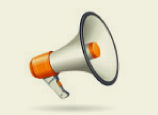 In January, another factory fire killed seven women. These events came after a series of more minor events leading up to the major tragedies that could have served as early warning signs of looming trouble.
All this as Bangladesh's apparel industry is growing rapidly, taking share away from China and other countries. Exports of "ready made" garments rose to about $18 billion in 2012, up from just under $5 billion a decade ago. That 2012 figure represents 79% of the country's total exports.
But apparently political turmoil in the country was starting have an impact on that business. Protests, strikes and port blockades have been seen in Bangladesh since February ahead of elections this year, and this has caused apparel brand companies and retailers to get nervous and move order to other low cost countries, especially India. The Bangladesh Garment Manufacturers and Exporters Association recently estimated the lost export business so far this year at around $500 million already.
As details of the building collapse story come out, it raises many serious issues. It turns out that just hours before the collapse, the building had been evacuated after city engineers saw large cracks in the structure. But many factory managers ordered workers back a short while later, and in just a few hours the building collapsed. Five different factories operated in the building.
Two of the companies operating there in a commercial hub north of Dhaka - Phantom Apparels Ltd. and Phantom Tac Ltd.—were apparently rushing to complete an order from Spanish retailer Mango, said factory managers who survived the collapse.
"The owner told us that the company had lost $121,000 worth of orders and Mango, being such a large buyer, was crucial for us," said one Phantom executive, according to the Wall Street Journal. "Workers were told not to miss a single day of work since we were losing so much time due to political unrest."
The fabric for the order had just arrived, and the company was going to be stressed to complete the production of 35,000 units needed for a June delivery date.

One of the factory managers told the Wall Street Journal that a Mango procurement team had visited the factory earlier this year, found a few issues, and a had been due back for a follow up soon. However, that meeting was cancelled due to the political unrest.
Mango, however, disputes the account, saying it had been scheduled to visit to initiate a test order, but had not performed any audits, and that if the factories were working on clothes for its stores it must have been through a sub-contract.

Of course, the whole issue of sub-contracting in the apparel sector came to a head after the November fire, when it was found that the fatal factory was producing garments for Walmart, Sears and several major European retailers. Both Walmart and Sears said they were unaware the factory was producing clothes for their shelves, and Walmart said it was doing so under a sub-contracting arrangement not approved by its buyers.

Walmart later changed its sourcing rules to ban unapproved sub-contracting by tier 1 suppliers, changing requirements relative to factory inspections (no third parties can be used for inspections), and other changes.

Another company operating a factory in the building, New Wave Style Ltd.,was also having problems with delayed shipments and at the same time it was facing large debt repayments, said Annisul Huq, a former president of the Bangladesh garment manufacturers' association.

(Global Supply Chain Article Continued Below)