From SCDigest's On-Target e-Magazine
- March 27, 2013 -
Supply Chain News: For the First Time, Gartner Releases a Magic Quadrant on Global Third Party Logistics Providers

Just Four Providers Make the "Leadership" Quadrant – We Tell You Which are In and Which Are Out
SCDigest Editorial Staff
We're used to the famous "Magic Quadrants" in many areas as supply chain software, in which Gartner rates and ranks vendors along two dimension: "ability to execute" and "completeness of vision", with leaders and laggards in each attribute, creating a four-box matrix upon which different providers can be placed regardless of the solution category.

But now here in March 2013, Gartner, led in this case by analyst Greg Aimi, has for the first time just released a new MQ on global third-party logistics providers (3PLs). It was an interesting experience, Aimi recently told SCDigest, especially because unlike most software providers, many of the candidate companies were not at all familiar with the Magic Quadrant reports and processes, which in general involve a lengthy questionnaire, detailed interviews with a Gartner analyst, and client reference calls.

SCDigest Says:

This is the first time, we believe, that anyone has done a detailed strengths and weaknesses analysis of all the large global 3PLS on a public basis.

What Do You Say?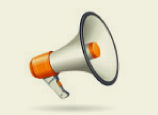 Also, in many supply chain software arenas US companies dominate the list; by contrast, in the 3PL arena European and Asian providers are more dominant, adding to the complexity of the effort.

To be clear, Gartner defines a 3PL as a "service provider that predominantly operates a business that moves, stores or manages products or materials on behalf of its customer, in some manner, without ever taking ownership of such products or materials." That winds up including firms involved in any or all of the following outsourced services: transportation management, warehouse management, global logistics, and freight forwarding, as well as a few other areas.

Aimi notes the key trend in the market towards "non-asset-based" 3PLs, where "the provider uses its expertise and capabilities to offer and manage services using the physical resources of another party - either a carrier's or the customer's assets. In many cases, asset-based carrier companies also offer a non-asset-based or asset-light logistics service division that may or may not make use of the parent company's transportation assets, depending on whether they add value to the customer."

He also notes that 3PLs continue to expand the range of services they offer, which now include returns and repair processing, assembly and kitting, packaging, postponement, cross-docking and more beyond basic distribution and transportation management.

Why a global 3PL Magic Quadrant now? Aimi says many large multinational companies have begun requiring their 3PLs to offer more extended services across more regions, and to integrate those services across end-to-end business processes. As a result, "The 3PL industry is progressing along a maturity spectrum, in accordance with these new customer requirements, through a combination of acquisition and organic growth strategies. This Magic Quadrant charts the evolution of the largest global 3PLs as they improve their ability to better serve this changing customer demand," Aimi adds.
SCDigest has some limitations on what we can report on vis-a-vis the MQ reports, which are created for Gartner clients, but we can say that four 3PLs made the "leadership" quadrant, meaning they are ranked high on "ability to execute" and also demonstrate a "visionary" strategy on where they are headed. There is some MQ minutia on where a given company's "dots" are within a quadrant versus others (i.e., is it better to be a little higher on one dimension versus the other?) but the four 3PLs in the leadership quadrant for 2013 (in alphabetical order) are: Agility, DB Schenker, DHL, and Kuehne + Nagel. As is often the case, the way the dots are aligned, there is no clear "winner" this year.


(Global Supply Chain Article Continued Below)