From SCDigest's On-Target e-Magazine
- Feb. 6, 2013 -
Supply Chain News: Interesting Look at Procurement Benchmarks in the Industrial Sector from Latest CAPS Research Report
Percent of Total Spend Managed by Procurement Continues to Grow, While Only 50% are Currently Using E-Auctions
SDigest Editorial Staff
We're just catching up with the annual Industrial Manufacturing procurement benchmark report released lin late 2012 from CAPS Research, a research group connected to the Institute for Supply Management (ISM) and the Arizona State University's W. P. Carey School of Business.
CAPS semi-regularly published these benchmark reports across different industry groups, but with a bit of a twist. In this industrial sector report for example, the benchmark data comes from a small group of eight companies which give pretty granular responses in terms of the procurement practices and spend, rather than a broad set of dozens or hundreds of respondents as many surveys try to do. Generally, respondents to the CAPS research projects come from its corporate sponsors.

SCDigest Says:

We also found this interesting: the average "default" payment terms to pay suppliers of direct materials is 64 days, with a low of 45 and a high of 90.

What Do You Say?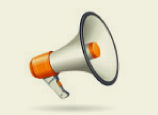 Those eight respondents for this report were primarily very large and global companies: 3M, Deere & Company, Dover Corporation, Honeywell, International Paper, NACCO Materials Handling, Nilifisk-Advance, and Sonoco Products. About two-thirds of the companies were responding at a full company level, while one-third were responding at a division or SBU level.
Within that context, the average revenues for the respondents was $17 billion annually, with the smallest about $2.5 billion and the largest at more than $35 billion.
Below, we call out some of the most interesting data in the report.
Just two of the eight respondents said their chief procurement officer or equivalent reports directly to the CEO. One reports to the COO, and the rest to senior VPs of one kind or another.
In terms of "direct" materials, 50% of respondents said their procurement was a centralized function, 12.5% (one company) decentralized, and 37.5% "hybrid/center-led."
For indirect goods, it was 25% centralized, 12.5% decentralized, and 62.5% "hybrid/center-led."
For transportation, the numbers were 50% centralized, none decentralized, and 50% "hybrid/center-led."
Interestingly, none of the eight respondents said they were using outsourced procurement for any of these categories.
On average, the respondents reported that procurement-related full-time equivalents represented 1.90% of total employees, down slightly from 1.99% in the last report. But there was a very wide range, with a low of just .15% and a high of 4.40%.
Clearly, the procurement function has gone global, with 100% of companies saying they had procurement staff working out of China and SE Asia, the same as for Mexico. Three of the eight said they had staff in the Middle East or Africa. The respondents said the number of staff outside the US had increased in all most all geographic areas, with a few citing staffing decreases in the US and Europe as a result.
Procurement spend as a percent of company/division revenue averaged 55.64%, up about a percentage point or roughly 2% from the last benchmark. The range, however, was from 43.9% to 79.24%. Why the reported increase in percent of revenue from purchased goods and services? The report doesn't ask, but it could be one of several reasons:
Input and services costs have risen more rapidly than revenues/sales prices, which would imply declining margins
Procurement functions have increase capability to capture total spend, so the number is not really rising but appears to be because more spend is captured/managed
Companies have reduced overhead costs, and used those savings to decreases prices or prices increases, so the purchased cost percent rises as a result even if they are flat in absolute terms.

(Sourcing and Procurement Article Continues Below)