From SCDigest's On-Target e-Magazine
- Feb. 5, 2012 -
Global Logistics News: East and Gulf Coast Longshoremen Reach Deal with Ports, Finally Ending Container Cliff Threat

Deal Still has to be Ratified by Rank and File, but that is Near Certain; Does Anyone Care about Costs to Shippers?
SCDigest Editorial Staff
It appears that finally the many months of tension regarding a potential strike at East and Gulf coasts is really over.

Late last Friday, George Cohen, director of the Federal Mediation and Conciliation Service, which has been mediating in the negotiations between the dock workers union and port interests for months, announced that a tentative agreement had been reached at last.

SCDigest Says:

SCDigest wonders just how much the new contract is going to cost shippers and importers. The focus of major industry groups seemed to have been on getting a deal done to avoid a strike, not to negotiate the best deal for shippers.

What Do You Say?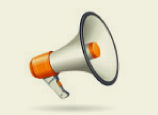 That was just a few days before the Feb. 6 contract expiration that could have led to a global logistics-crippling strike that some witty observer earlier called the "container cliff."

That came after two previous extensions. The first was just days before the original contract was set to expire Sept. 30 of 2012, when the International Longshoremen's Association (ILA), which covers workers at 15 ports, and the United States Maritime Alliance, which represents the affected ports and terminals in the negotiations, agreed to a 90-day extension.
Then just as it looked like a strike was again imminent when that first extension was set to expire on Dec. 30, a new extension to Feb. 6 was agreed to in late December when the two sides reached terms over the contentious issues of container royalty payments.
The royalty payments date back to a deal done with the union in the early 1960s, as containerized freight started to take hold, and port workers were concerned the resulting improved handling of freight would lead to massive job losses. So, they were able to negotiate a fee that would be paid by ports and terminal operators on each container that moved through the port - the idea being that this would provide compensation for the loss of jobs that each container in effect represented.

These royalty payments, first started in the late 1960s, reached $211 million in 2011 alone, averaging some $15,500 per worker at the 15 affected ports. With the increased tonnage and a general decline in the number of ILA members in the past 20 years or so, payments per ILA member have continued to rise. At Savannah, for example, they increased from $6,028 in 1996 to nearly $36,000 per worker in 2011.

Naturally enough, the union takes a slice, bringing the ILA itself more than $20 million in 2011.

That issue was said to be the major stumbling block in the December discussions, with both side digging in, but after it was resolved, many thought the full contract deal would be finalized quickly. Details on that element of the contract have not been revealed, but the union seemed very satisfied with the agreement, saying at the time that the royalty payments would continue.
Yet, some five weeks went by before the full agreement was concluded, again just days before the latest extension was set to expire.
The contract of course has to be ratified by the full 14,500 or so ILA members, but that is not expected to be an issue. Then, more detailed agreements have to be reached between local ILA unions and individual ports and terminals after this master agreement is approved, but that is also not likely to lead to major impasses after the master agreement is approved. There appear to be no immediate threat of local union groups walking off the job as those negotiations commence.

(Global Supply Chain Article Continued Below)