From SCDigest's On-Target e-Magazine
- Jan. 24, 2013 -
Supply Chain News: First Shoe Drops After Bangladesh Fire, as Walmart Tightens Rules for Suppliers
From Three Strikes and You are Out to Zero Tolerance; What Will be Impact on Sourcing Effectiveness?
SDigest Editorial Staff
As SCDigest predicted at the time, the tragic fire at an apparel factory in Bangladesh in November that killed more than 100 workers is leading to changes in the supply chain, with Walmart announcing this week new policies for its massive supplier base meant to ensure vendors more closely follow its rules and add additional requirements meant to improve safety at suppliers.
SCDigest Says:

In a letter sent this week to suppliers, Walmart says that "Our Objective is to work with like-minded companies to raise the bar for the entire industry."

What Do You Say?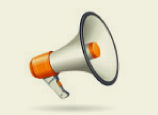 The changes in approach come after Walmart itself was connected to the Bangladesh fire, at a factory that had been recently cited for unsafe conditions by local authorities and where exit doors were either not available or padlocked when the fire broke out. Although Walmart itself had de-certified that specific facility, a large garment order Walmart placed with another supplier, Tazreen Fashions Ltd, was in part sub-contracted to the fatal factory. Sears was among other large US and European retailers in saying they did know the factory was producing goods for their shelves.
Now, Walmart has announced it will enforce a "zero tolerance" policy with regard to following its sourcing rules, most notably saying it will immediately cease doing business with any supplier sub-contracting work to other vendors without its knowledge.

The change in policy goes into effect on March 1, and replaces a "three strikes" approach to supplier issues previously used, in which vendors were given several chances with regard to rules violations before they were dismissed.
Some say that use of sub-contracting is common in segments of Walmart's business, and that this change will have a number of potential sourcing ramifications. The company that received the original order for the garments from Walmart, for example, simply did not have the capacity at its own facilities to meet the demand, a scenario that is apparently common with Walmart and other large retailers and branding companies.
Jahangir Alam, an officer for ethical sourcing at Walmart's office in Dhaka until late last year, recently noted that "with multiple subcontracts going on, it has become almost impossible for buyers to practice ethical sourcing in the true sense."
In addition, Walmart and many others make use of trading companies like Li & Fung, brokers who are often reluctant to reveal their contractors for competitive reasons.
"Obviously our three-strike policy wasn't working as well as it could have," Rajan Kamalanathan, Walmart's vice president of ethical sourcing, told the Wall Street Journal. "Our message of zero tolerance is meant to get people's attention."


(Sourcing and Procurement Article Continues Below)