From SCDigest's On-Target e-Magazine
- Nov. 28, 2012 -
Global Logistics News: As Threat of East and Gulf Coast Port Strike Once Again Looms, Archaic Container Royalty System Could be the Deal Breaker or Maker

Both Sides Appear to be Digging In, As Port Efforts to Rein In Costly Bonus Program Off the Table, Union Says
SCDigest Editorial Staff
The global logistics industry dodged a bullet of sorts when the union representing East and Gulf Coast dock workers and the association representing 14 ports and their terminal operations agreed in late September to extend the contract from its original expiration on September 30 to Dec. 29. That deal avoided strike in the midst of the peak import season that could have caused a level of logistics chaos and driven up costs for shippers and importers.

SCDigest Says:

The royalty payments reached $211 million in 2011 alone, averaging some $15,500 per worker at the 14 affected ports.

What Do You Say?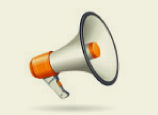 Well sure enough, that new deadline is just around the corner once again, as saber rattling from both the International Longshoremen's Association and the U.S. Maritime Alliance (USMX) that represents the port interests in the negotiations do node bode well for a settlement, with the next rounds of talks not scheduled until days before the extended contract ends.
One somewhat freshly exposed bone of contention: a dated "container royalty" system that is a windfall for the union and union members that the ILA president says is off-limits in terms of negotiations.
The next round of negotiations are scheduled to start Dec. 20, just nine days before the contract ends, and planned to last three days or longer if necessary.
But in recent days, ILA leader Harold Daggett has said that several key issues to USMX, including overtime, working hours and caps to the container royalties system, will not be considered as part of the discussions.
Meanwhile, USMX CEO James Capo, called the ILA leadership "uncompromising," saying that they "view bargaining as a one-way street that leads only in their direction."
"Throughout the course of the negotiations, USMX has given due consideration to ILA demands and shown its willingness to compromise on issues such as automation and chassis repair," Capo added. "It is disappointing that ILA negotiators have refused to give the same consideration to issues that concern USMX and the employers it represents."

The deadline was obviously extended in September because a deal could not be reached then. With a short period between the next round of talks and the new deadline, what appears to be hardened positions on both sides, and somewhat less pressure on port and terminal operators now that the peak season is finished, and it seems chances for a strike are high.
"I pledged to my rank-and-file members that I would not agree to anything in the Master Contact that would take away any of our hard won gains of the past," said ILA's Daggett in the past week.

(Global Supply Chain Article Continued Below)