From SCDigest's On-Target e-Magazine
- Sept.26, 2012 -
Global Supply Chain News: Worker Riot at Another Foxconn Factory for Apple Raises Still More Questions

2000 Workers in Melee, as Foxconn Now Says it Will Pay Overtime Fairly; Beware Company Security Guards
SCDigest Editorial Staff
Not long after the Fair Labor Association issued a report saying labor conditions were improving at contract manufacturing giant Foxconn's factories in China that assemble the Apple iPads and iPhones, a riot involving some 2000 workers broke out on Sunday atone Foxconn facility that apparently hasn't seen much change in its labor conditions.

SCDigest Says:

It at least appears that many of these changes had not found their way to the Taiyuan plant, which is smaller and under less scrutiny.

What Do You Say?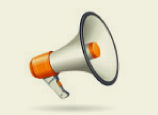 A riot starting at about 11:00 pm local time at Foxconn's factory in northern Taiyuan city was immediately triggered by a security guard but more broadly was related to allegations the company was not paying workers correctly for their overtime work and other festering issues. Some 2000 workers were said to be involved in the riot, which started in the workers' dormitory.

Foxconn closed the facility, which is believed to be involved in the production of Apple's iPhone 5, on Monday, reopening it Tuesday morning. In total, the factory employs nearly 80,000 workers, out of the 1 million total employees Foxconn is said to have in China.

Reporters on the scene said there was clear damage at the factory from the melee, and that 40 workers were hospitalized as a result of the confrontation. Around the facility, windows were shattered in a bath house, supermarket, arcade and parked cars. Some unspecified number of workers were arrested.
As workers went into the factory for work on Tuesday, they heard a recording across a loud speaker reminding them to maintain social order.

Meanwhile, Foxconn said in a statement that it will "ensure its duties relating to employee welfare are implemented and it will make overtime payments as promised."

Under a spate of scrutiny and criticism earlier this year, including Apple's own supplier audit, Foxconn has been making a number of changes to working conditions and wage policies.

That included an audit of several Foxconn facilities making Apple products by labor rights organization the Fair Labor Association earlier this year. The initial report was modestly critical of conditions at the factories, though in reality much less so than was commonly reported. (See Headlines Said Fair Labor Association Found Numerous Violations at Apple/Foxconn Facilities, but Issues were Actually Quite Modest.)

Nevertheless, Apple and Foxconn were said to be taking numerous actions to improve labor conditions at those factories.

Then in late August, the FLA issued a follow up report largely praising the improvements it found.



(Global Supply Chain Article Continued Below)