From SCDigest's On-Target e-Magazine
- Sept. 24, 2012 -
Supply Chain News: Walmart is Changing its Global Sourcing Strategies to go More Direct – or Maybe It Isn't
Conflicting Reports over Changes to Walmart's Relationship to Trading Giant Li & Fung
SDigest Editorial Staff
There were reports and speculation last week that Walmart was scaling back its relationship for global sourcing with a special business unit of trading company giant Li & Fung, but this week Li & Fung's CEO disputed that news.

Li & Fung announced in a securities filing last week that Walmart will not be executing its option to buy a global sourcing business set up by Li & Fung just two years ago to solely support Walmart's international retail sourcing operations. That led many to say Walmart once again is hoping to cut out the sourcing middleman.

SCDigest Says:

We also wonder if Li & Fung's claim that Direct Spourcing Group will be "very profitable" in 2013 wouldn't lead some at Walmart to wonder if the spread between buy and sell is getting too big.

What Do You Say?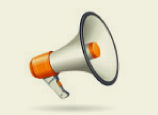 Hong Kong-based Li &Fung is more than a century old, but the business really took off over the past two decades as US and European companies, especially in the beginning in the apparel business, looked offshore to China and other parts of Asia seeking lower cost goods. Li & Fung has relationships with thousands of Asian suppliers, and manages the contracts, financial transactions, quality assurance and more for its customers. It has sales of something like $20 billion annually, making it one of the largest trading firms in the world.
In 2010, Walmart & Li & Fung announced a new sourcing relationship for Walmart's international operations and some US stores procurement. The sheer scale of that operation, as well as other factors, led to the formation by Li & Fung of a new company called Direct Sourcing Group that would be focus solely on supporting Walmart.
It now turns out that as part of the arrangement, Walmart had the right to buy the new company from Li & Fung through 2016 – but Walmart has now told Li & Fung that it is not going to pursue such a deal, the company disclosed last Thursday in a filing with the Hong Kong Stock Exchange.
Further, The Wall Street Journal reported last week that Li & Fung told employees in August that it was losing the sourcing business for much of Wal-Mart's international stores.

Given it is only 2012, that Walmart is already terminating that option is interesting, and would seem to indicate two things: (1) that Walmart is going to cut back on its need for middlemen for global sourcing for its international operations just as it had done two and a half years ago for its domestic stores; (2) it believes it can develop that capability internally at lower total cost than the costs associated with acquiring Direct Sourcing Group.

When the news first broke, a Li & Fung spokesperson would not specifically address any changes to the program, saying that said "the substantive terms" and "nature" of the partnership "remains essentially unchanged." Li & Fung also said it would continue to do global sourcing for the Walmart's Sam's Club chain and certain categories of products for Walmart US and international stores, no doubt product categories Walmart finds complex to manage.

However, as Li & Fung's stock price dropped on the news, and earlier reports came out again that Direct Sourcing Group had not hit its target of $2 billion in revenue in its first 12 months of operation (reaching $1.7 billion instead) and that it has lost money in 2011, Li & Fung CEO Bruce Rockowitz came out swinging late last week.

(Sourcing and Procurement Article Continues Below)