From SCDigest's On-Target e-Magazine
- Aug. 1, 2012 -
Global Logistics News: Labor Issues Cause Some Growing Concern for US Importers and Exporters

Progress Said to be Made in East and Gulf Coast Port Contracts, but Expiration Looms Soon; Clerical Workers Could Shut Down LA-Long Beach
SCDigest Editorial Staff
Shippers, port operators, politicians and others are growing increasingly concerned that union disputes could soon disrupt port operations on one or both US coasts.
The biggest news is the looming expiration Sept. 30 of the contract between dock workers in the International Longshoremen's Association (ILA) and ports on the East and Gulf coasts.

SCDigest Says:

Job security and other programs are huge issues, given the push for much more extensive use of container handling automation at most ports.

What Do You Say?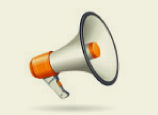 In additional, a more obscure dispute at the ports of Los Angeles and Long Beach between the union representing clerical workers has the potential to slow down or even halt dock activities there at what is by far the nation's busiest port complex.
Both the ILA and the United States Maritime Alliance (USMX), which represents the terminal operators in the negotiations the same way that the Pacific Maritime Association does for West Coast ports, have been mostly mum on the status of the negotiations over a new contract. Those negotiations have been going on for more than two months.
With now less than two months until the contract expires and unclear clear signs of progress, some shipper interests are starting to get nervous.
The National Retail Association (NRF), whose members collectively import a tremendous amount of goods each year, last week sent a letter to both the union and the USMX urging quick resolution to the negotiations - and to keep working even if a deal isn't done by the end of September.
"Any kind of disruption at the ports would not only add costly delays to our members' supply chains and other industries relying on East and Gulf Coast maritime facilities, but potentially further threaten the fragile economic recovery as we enter the peak [holiday] shipping season," NRF President and CEO Matthew Shay said in a letter. "It is important to note that even the perceived risk of a disruption has already forced retailers and other shippers to re-evaluate their use of East and Gulf Coast ports."
Shay added that "We would further ask that you issue a statement committing to continue negotiating and working without interruption, even if negotiations extend beyond the September 30th contract expiration."
There is extra concern because the discussions initially got off to a contentious start.
In June, USMX Chairman James Capo said ILA president Harold Daggett "appears to be less than committed" to good-faith bargaining, while Daggett charged Capo with making "personal attacks against me" while avoiding the important economic issues at stake in the contract.
Daggett is insistent that any new contract provide additional job security for Longshoremen, including severance payments for laid off workers and re-training programs. This is a key issue, given the push for much more extensive use of container handling automation at most ports. Reports just a few weeks ago were that the two sides were for apart on these and other issues.

(Global Supply Chain Article Continued Below)