From SCDigest's On-Target e-Magazine
May 19, 2011
Global Supply Chain News: Will Rising Wages in China Significantly Change Outsourcing Economics?

Wages will be up 80% in Five Years, Li & Fung CEO Says; Vicious Cycle of Inflation and Wage Hikes; Western Consumption Patterns to Change?
SCDigest Editorial Staff
Rising wages in China over the past few years have already started to have some impact on the China offshoring decision process, with some apparel makers moving out of China to other Asian locations already, and other companies looking westward in China trying to chasing lower costs.
But Western companies may not be well prepared for even higher cost increases coming.
That from a man who ought to know - William Fung, CEO of trading giant Li & Fung, which manages sourcing programs from China and elsewhere in Asia for hundreds of companies from its headquarters in Hong Kong.
SCDigest Says:

Chinese workers are now three times more expensive than their Indonesian counterparts, and five times as costly as in Vietnam on a pure wage basis, without considering productivity.

What Do You Say?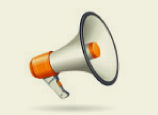 In a recent interview, Fung says that he predicts China's wages will increase an amazing 80% over the next five years - significantly changing the cost dynamics for sending production to China.
It is also among the reasons the Chinese government is making aggressive efforts to move the country into more complex, higher value goods that have a lower labor cost as a percent of total costs.
"What we [China] will have for the next 30 years is inflation," Mr. Fung said. "A lot of Western managers have never coped with inflation."
With its huge population and millions of people moving into eastern cities from rural areas, China for most of the last decade had ample supplies of workers even as production and export levels surged. Unionization is illegal in China other than pseudo-unions tied to the government, and workers rights have generally been extremely limited.
But some of that is starting to change. Fung says that worker shortages will start to be seen, as the impact of China's "one child" policies meant to reduce population growth that were enacted decades ago start to have a demographic effect.
Some observers say there's already a shortage of workers in the key 15 to 34 age demographic. Jun Ma, Deutsche Bank's chief economist for Greater China, says that cohort has been steadily declining since 2007, and that it will get worse. That will push wages up not only because of demand-supply dynamics but because wages will need to rise for existing workers to support a rapidly growing retiree population.
Chinese wages also took a sharp turn upward last year, as unusual strikes and other labor actions in 2010 drove a number of companies to raise wages 20-30%, and local provincial governments to do the same on minimum wages last year.

In February of this year, the mayor of Shanghai, has just delivered a pleasant surprise to the city's workers by announcing an increase in wages of more than 10% starting in April. That followed a 30% increase in the minimum wage in Beijing in January.

Fung calls this the "Foxconn effect," referring to the electronics outsourcing giant that makes Apple iPads and dozens of other products for Western manufacturers. Following a string of worker suicides last year at one of its China factories, which called into question Foxconn's treatment of its workers, the company raised wages some 30% there.

That, in turn, led to worker actions that led to similar results at a Honda manufacturing plant and other factories in China. (See Labor Dynamics Continue to Change in China as Workers get Bold.)
(Global Supply Chain Article Continued Below)