Supply Chain News
Jan. 6, 2011
By George Anderson, Editor-in-Chief, Associate Publisher, RetailWire
RetailWire Discussion: Rebound Won't Slow Down Dollar Store Growth
Down-Market Retailers Continue to Add Stores and Share Even with the Rebound

Each business morning on RetailWire.com, retailing execs get plugged in to the latest industry news and issues with key insights from a "BrainTrust" of retail industry experts. Here are excerpts from one of these unique RetailWire online Discussions, along with results from RetailWire.com's Instant Polls. RetailWire has partnered with SCDigest to bring our readers select articles.

The theory that the Great Recession has changed American consumers forever, creating a perpetually frugal shopping population almost regardless of income level, is going to be put to the test as the economy continues to rebound. Perhaps the greatest laboratory for this test will be the dollar store channel, which has experienced rapid growth in recent years.
Certainly, there are many who expect the channel to thrive. Laura Champine, a retail analyst at Cowen & Co., is among those who see dollar stores growing despite a rebound in luxury categories in recent months.
"We didn't expect to be promoting the stocks of the discounters at this stage of the recovery," Ms. Champine told Time magazine. "This reflects the high unemployment levels and a value-focused consumer. Usually, we'd be recommending the growth-oriented retailers, not the bottom feeders."
RetailWire Says:

Dollar General, the nation's largest chain in the channel, announced yesterday that it would open 625 new stores this year including locations in three states

/

What Do You Say?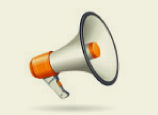 Dollar store chains are certainly bullish on their own prospects. Dollar General, the nation's largest chain in the channel, announced yesterday that it would open 625 new stores this year including locations in three states, Connecticut, Nevada and New Hampshire, where it has not previously had a presence. The company, which also plans to remodel 550 other locations, expects to add 6,000 store-level jobs in 2011 as it expands.
The chain has grown by increasing its emphasis on everyday staples such as grocery items and household products.
Dollar General, which currently operates more than 9,000 stores, said in August it was looking to add beer and wine to its product selection with a goal of selling the alcoholic beverages in at least half the locations it operates. The chain sought to boost toy sales in its stores over the recent holiday selling season by offering a 10 percent discount on bulk toy purchases of $250 or more.
These strategies may have brought in higher income shoppers, but will they remain loyal to the channel?
"For the second year in a row, 95 percent of our trade-down customers are saying that, regardless of what happens to the economy, they're going to continue to shop with us," said Rick Dreiling, CEO/chairman of Dollar General Corp.
Competitors in the dollar channel are also growing.
Family Dollar Stores, the second largest chain in the channel with roughly 6,800 stores, saw comparable store sales grow 6.1 percent for the quarter ending August 28. Total sales were up eight percent for the period.
Dollar Tree, with just over 4,000 stores, bought its way into the Canadian market with the acquisition last year of Dollar Giant and its 85 stores.
Discussion Questions: Do you subscribe to the "new normal" theory that says consumers have been permanently changed by the Great Recession? What do you think of the prospects for dollar stores as the economy continues to improve?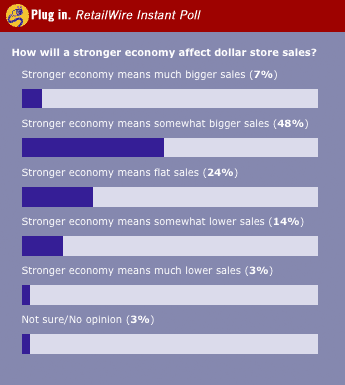 RetailWire BrainTrust Comments:
I believe we have a new normal in several areas including the continued growth of this channel. Shoppers who never entered these stores were pleasantly surprised by the quality of the products and will continue to shop this channel. There are many items that can be purchased at a great value and now have proven performance. The other area of new normal will be store brand sales. Consumers have learned some valuable economic lessons the past two years.
Peter Deeb, Managing Partner, Deeb MacDonald & Associates, L.L.C.
The best analogy I can think of to this story is the rise of TJ Maxx and Marshalls during the last great recession (or maybe that was two recessions ago, I lose count!).
Those chains exploded during the Reagan recession, and continued to maintain a valid business model, although Marshalls lost its way and ended up getting acquired. As long as the dollar stores keep their business models intact, they should continue to do reasonably well...just not meteorically so.
Paula Rosenblum, Managing Partner, RSR Research
While customers may be suffering from "frugality fatigue," they will continue to pursue value. However, my definition of value is not simply quality divided by price. The definition that will be operative going forward is benefits received divided by burdens endured. In other words, what do you get and what do you have to give up?
Dollar stores increased emphasis on refrigerated foods and beverages makes them a natural competitor to convenience stores, offering convenience store items without convenience store pricing.
In addition, dollar stores will continue to take center of store sales from traditional supermarkets. Also, Walmart and Target will continue to find dollar stores locating in relative proximity to their stores. Dollar store formats are probably the one channel that continues to prosper in light of these two giants. Dollar stores represent "ankle biters" to Walmart and Target.
Finally, keep in mind, that as the economy improves, some people will still need to save money on items found in dollar stores. However, everyone likes to save money. Continued innovation by dollar stores will guarantee continued growth.
Richard George, Professor of Food Marketing, Saint Joseph's University
There's no question America has become more frugal. With double digit unemployment, some have no choice. More interestingly, the family savings rate has gone from -1% (2008) to around 4%. This is the factor that, in my view, speaks to the question about a "new normal." Even so, in the '70s, the savings rate was around 12.5%. This is largely attributed to a generation raised in the Great Depression who had fought in WWII. Has the continuing financial uncertainty affected a generation? That remains to be seen.
Will the Boomers, as they begin to enter what used to be called retirement age, continue to be frugal? They watched helplessly as their two biggest assets--401K and home--lost over 40% of their respective value in a few short months and, two years later, have recovered only a fraction of that value. They're looking forward to massive increases in health care and drops in Social Security benefits. Are they going to be more frugal? Only if they have any sense.
Demographically, Gen X is significantly smaller in size than the Boomers, so they cannot, statistically, replace the Boomer's conspicuous consumption. Gen Y is 30% larger than the Boomers and twice the size of Gen X. Will they set retail on fire again? Who knows? It will be at least 5 years before they enter their acquisitive cycle.
In the meantime, my guess is that the dollar stores and other low cost providers will do well along with the reorganized luxury market and the innovators--Apple, Lululemon, etc. The players in the middle will be playing "Last Man Standing" for many years to come.
Bill Emerson, President, Emerson Advisors
Whether the dollar store trend will continue upward, or onward, will depend in large part on real estate.
While the quality of the products, and certainly the prices are pleasing to new shoppers in the channel, there remains a negative: location. In some cases dollar store locations are perceived as not quite as pleasant or safe as other alternatives. Here I don't necessarily mean the store itself, but the parking lot or strip mall. Shopping experience becomes a bigger consideration as income rises.
Further, dollar stores aren't always as conveniently located for slightly higher income demographics. While trading down may be worth driving a little farther in a recession, it may not be as worthwhile after the recession has abated. Then the price-value of time increases, and convenience becomes more valuable.
Liz Crawford, SVP, MARS Advertising
There is a new sheriff in town and its name is watch how you spend your money. We learned and continue to learn that when there is a way to purchase the same items for considerably less, we are going in that direction. Do we think Walmart's, Target's or Kohl's sales will decrease as the economy turns? Absolutely not. So why would we think sales will decrease in the dollar store silo? We are not that far from seeing luxury cars in their parking lots.
Ed Rosenbaum, CEO, The Customer Service Rainmaker, Rainmaker Solutions
The economy may be getting a little better but for the hourly workforce the prospects are not good. We still have almost 15% unemployment among many minorities and undereducated workers and this number is not going to get any better for a long time.
The economy is not dealing with cyclical change, it is dealing with structural change which will support the continual growth of the low-cost retailer.
Mel Kleiman, President, Humetrics
We do not have a "new normal." We never have had.
We have only the "same old normal" that has always been with us. Consumers are more than happy to buy the necessities of life in a place that sells them for less. They always have been, regardless of the economy, and they always will be.
The examples of T.J.MAXX and Marshalls growing during previous recessions are good ones--but what about the greatest "bottom feeder" success story of all--Walmart?
Sam Walton never said that people would shop at Walmart because they were poor or because they were in a recession. He said they would shop at Walmart because it made sense to people--regardless of their economic station in life--to save money on necessities so they could afford a few more of life's luxuries.
And David Glass said (I believe in the '90s) that the greatest threat to Walmart was the dollar store. All we are seeing is the insight of two of America's great retail visionaries playing out exactly as they said it would. It's the same old normal.
Ben Ball, Senior Vice President, Dechert-Hampe
Warren Buffett has famously said, "price is what you pay, value is what you get," which simplifies it all. So, if you really believe you're getting something better from the dollar stores, that'll be your destination going forward. But I believe things are better all around.
As an example on the other side of the dollar world, I was in three regional malls this past month, one a streetscape mall and the other two more traditional. All were packed and registers were lined up ten deep. Macy's was packed; Abercrombie was packed! Yeah, it was Christmas, but I was in those same malls two years ago when no one was there.
So, hopefully, it's a win-win all around.
Lee Peterson, EVP Creative Services, WD Partners
Get Plugged in with RetailWire.
Membership in RetailWire.com is free to all retail and related industry professionals. Simply go to www.retailwire.com and click the FREE REGISTRATION button.
What are your views on the Dollar Store Channel - bullish or bearish? Let us know your thoughts at the Feedback button below.