Holste Says:

When automating specific processes like picking or shipping, it should be noted that this may not necessarily increase overall system productivity or throughput.

What Do You Say?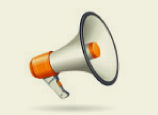 Previous Columns by

Cliff Holste
Logistics companies that are considering upgrading their operations will want to visit Modex 2016 in Atlanta this April to see the latest innovations in order fulfillment and shipping technologies. Hundreds of vendors and exhibitors will be on-hand to discuss and demonstrate how they can provide solutions to a large range of common DC order processing challenges.
However, a good prerequisite to attending the show would be to review core processing areas such as, receiving, put-away, picking, value-added services, order consolidation and shipping from the perspective of how they can be simplified, streamlined, and/or upgraded. Large trade shows like Modex can be a bit overwhelming. Having a plan in mind will focus your attention on technologies that would be most beneficial for your business objectives.
When automating specific processes like picking or shipping, it should be noted that this may not necessarily increase overall system productivity or throughput. In fact, standalone automation may yield just the opposite effect. How does that happen?
excessive equipment controls and/or software complexity,
inadequate operator training,
ill-advised experimentation with new methods and/or technologies,
subjective decision making based on assumptions,
improper or overstated justification,
and, operational inflexibility are a few of the issues that come to mind.
Improving the efficiency and capacity of a specific operation, like picking or shipping, may be only marginally beneficial. This is especially true if upstream and/or downstream operations are not capable of supporting higher performance levels. Simply deploying automating in the DC as a tool for productivity is not enough. This tool must be properly integrated. Operators must be instructed on its proper use. They must be taught to have faith in its ability - not to fear or suspect it. It must be properly managed and continuously maintained. It is highly recommended that companies who are considering deploying advanced technologies, have a well thought out backup plan, or temporary work around that will keep operations running while faults/bugs are being resolved.
It would be great to have a crystal ball that could show how a proposed system solution would operate under various conditions. If you don't have one – consider working with a contractor that offers computer simulation modeling.
Today's computer simulation graphics are impressive as many of the visual and functional modeling properties in the last few years have come from leveraging advances in computer gaming technology. As a result there has been dramatic improvement in the realistic behavior of material handling elements within the model. According to Demo3D representative (www.demo3d.com), a simulation model can be quickly developed from AutoCAD layouts for most DC systems making it integral and affordable to the planning and system design process.
It is important to understand that the more complex a systems is the more operationally disruptive it will be to reconfigure once installed. Simulation and emulation tools make it easier for system planners to test and experiment before committing to the final design.
If your business is in anyway fashion orientated, then you know that year-to-year changes in products, customer order profiles, and value added services are normal and to be expected. In addition, many DCs have at least one or two huge peak seasons per year when they may require a large pool of temporary labor. Emulation tools allow the user to see what affect these changes will have on system performance and what management and/or operational adjustments are most beneficial.
Advanced modeling technology, provides: