Holste Says:

An alternative is to implement Dynamic Slot Management for products that are near the end of their selling season/cycle.

What Do You Say?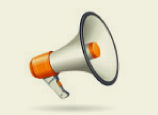 Previous Columns by

Cliff Holste
By definition the Distribution Center is a dynamic environment. That is to say – goods are flowing through the facility and inventory is constantly turning over as new products arrive to fill customer orders. Shippers that do not have an automated slotting optimization program report that they often have slow movers slotted in high velocity picking areas. SKUs that are no longer in demand take up valuable storage and/or picking slots that would otherwise be available for "high demand" products. This results in longer less efficient picking routes, increased congestion and lower picker productivity numbers.
An alternative is to implement Dynamic Slot Management for products that are near the end of their selling season/cycle. These products may still be active but do not warrant a dedicated pick slot. As such, when an order is released that includes a SKU that no longer has a dedicated pick face, a temporary pick slot is created by the WMS, and that slot filled with product from reserve storage to meet that need.
For example, inventory is placed into an automated storage/retrieval system (AS/RS) that creates high density storage including SKUs that no longer have a dedicated pick face. When product is required, the AS/RS "serves up" the SKU to an available pick face. When order picking is completed the AS/RS replaces the remaining product back into storage.
Some companies may also choose to use carousels to handle slow movers. It is noteworthy that horizontal and vertical carousels are used extensively in service parts distribution – an environment often characterized by huge numbers of mostly slow moving SKUs.
Going back a few years, Coty Inc. found that while its 900 slowest moving SKUs amounted to only about 2 percent of total volume, they led to substantial bottlenecks in order processing. To alleviate this problem, Coty deployed two 65 foot long, five-shelf, light-directed horizontal carousels, which led to much more effective picking operations and storage density for those slow movers.
Getting Rid Of the Product Morgue
Slow moving merchandise ends up costing more and more each day it remains in the DC. The following list includes ideas that can help you move "stagnant" inventory out of the DC.
EBay – There are thousands of auctions found every day with the keyword "Wholesale". Sign up to become a seller and list your wholesale inventory on eBay. While your excess inventory might not be selling well to your customer base, eBay attracts millions of potential wholesale buyers who are searching daily for just about anything in bulk quantities.
Liquidation.com - Here is an auction specifically designed to help retailers, wholesalers, liquidators, manufacturers and others move bulk items. The website boasts several categories of merchandise and just might be the solution you are looking for.
Surplus.net - Offers a way for you to send out what is known as a "Blast" email to liquidators describing the merchandise you have for sale.
In addition, many closeout companies will buy excess merchandise in quantity. When you visit wholesale and closeout websites make sure you look for a link offering to buy inventory.
Or, you can just donate it - By donating overstock and/or slow moving merchandise, your business can qualify for a federal income tax deduction, under 170(e)(3) of the U.S. Internal Revenue Code. Although this deduction has been available for +30 years, there are few corporations taking advantage of it. C corporations may deduct the cost of the inventory donated, plus half the difference between cost and fair-market value. Deductions may be up to twice cost – not a bad deal. SC Digest will publish more information on this approach in a follow-up article.