Holste Says:

Mixing order processes models within the same system operation is a risky business.

What Do You Say?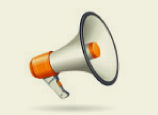 Previous Columns by

Cliff Holste
The challenge logistics companies face when adopting new marketing channels, especially those that require quick response capabilities (same day shipping), is supporting vastly different customer order profiles and shipping schedules within the same order fulfillment system. This can be especially challenging if the original system planning did not take multi-channel order fulfillment into consideration.
Retail Order Picking & Sorting Model
In this model, SKU quantities are summarized across a batch of orders. Then, individual pickers pick a portion of each order containing those SKUs. This batch picking model greatly increases the rate and productivity of individual pickers. Picked product is transported via a network of conveyors to an automated sorting and order consolidation system. There are of course, dozens of "rules" involved governing how batches are constructed. But, having a sufficient amount of customer orders in advance is the key to constructing efficient and productive batch sizes.
This model is most efficient and productive when the average customer order includes medium to large quantities of mixed SKUs, and the shipping schedule allows sufficient time for the Warehouse Management System (WMS) to accumulate and construct several large batches of orders prior to releasing them to the picking system.
Direct to Consumer E-Commerce Model
Although encompassing many of the same SKUs, the e-commerce model is very different from the above. To start with the frequency of customer orders tends to be very high while the individual orders are characteristically small and shipping is required within 24 hrs or less of receipt of order. Another difference is that because these orders are typically for one or two line items, they are more suited to discrete order picking methods. Therefore, as individual e-commerce orders are received in the DC they are immediately processed by the WMS and released to picking on a continuous basis.
Processing Batch & Discrete Picking Models in the Same DC
One solution is to setup two separate order picking systems, batch and discrete, both driven by the same WMS. In the discrete order picking model, incoming e-commerce orders are allowed to accumulate in the WMS for a short period of time (say 15 to 30minutes) prior to being released in small clusters to individual pickers using RF equipped pick carts. Then, based on order profiles and SKU characteristics, automated picking machines such as an A-frame, and/or Goods-to-Person equipment such as horizontal carousel, vertical lift module (VLM), mini-load AS/RS, can be deployed in conjunction with a pick-and-pass system configuration that feeds completed orders directly into order verification, packing, and shipping.
Optimum Facility Considerations for E-Commerce Operations:
The above describes how both types of order fulfillment operations can share the same facility, business management and IT support systems while their physical orders are processed within distinctly different systems. Another approach is to segregate e-commerce operations into separate facilities. This approach allows for the deployment of smaller DCs that are strategically located to reduce shipping cost and time. Due to the abundance of small to medium spec buildings currently available on the market, this may be an attractive option. The following lists a few desirable e-commerce building characteristics to look for: