Holste Says:

Understanding system operational characteristics is essential to being able to correctly measure performance and evaluate improvement opportunities.

What Do You Say?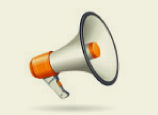 Previous Columns by

Cliff Holste
Productivity isn't everything, but in the long run it is almost everything. A company's ability to improve its profit margin over time depends almost entirely on its ability to raise its output per worker. However, it can be a misleading metric especially when evaluating a specific function such as order picking.
One of the most important rules of rate measurement is to measure everything against the actual time used for the specific task being measured. In other words – if you want to measure picking rate of a specific picker, you have to ignore all non-picking time. On the other hand – if you want to measure picker productivity, you would have to include all time spent to complete the task.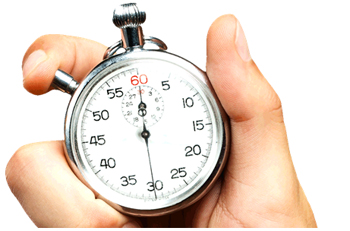 It is critical that labor rates are measured against the time actually worked. It requires a stopwatch and incremental digital counter. While this makes for a more complex measurement, it provides a much clearer picture of the true rate of the worker. It is also a good indicator of wasted or (more optimistically) available time throughout the day.


Another way to look at it is - if due to system generated idle time order pickers are only picking between 240 and 360 minutes out of a 420 minute workday, while that would correctly translate into picking productivity on a spreadsheet, it would generate an inaccurate statement of picking rate.
The following examples help to explain how performance can change based on how it is measured.
Inconsistent Flow of Work:
Pickers cannot pick at high rates if they don't have enough orders/volume to keep busy. This drought creates lost time, which cannot be recovered. The lack of constant work could be the result of IT issues, a lack of orders in process, or even a deficient routing system for passing orders from pick zone to pick zone. Deliberately spreading available work over the workday is a bad plan as it breads inefficiencies.
The best way to track this is to document the number of orders present in each pick zone throughout the day in short time increments (5-minute intervals). Although it sounds tedious, this is an exceptionally important measurement because it directly verifies the effectiveness of the order routing and starting operation. If full batches are not available on a constant basis, pick rates will not reach their maximum. Changes should then be made to move more orders into the zones.
Organization of Operations:
Typically, DC systems operate in sporadic bursts of work with time left over in between. It's a kind of hurry up and wait situation. This is most common in wave picking operations and is referred to as the bell curve effect. Sometimes this can be corrected by overlapping waves. However, you can't fill that time appropriately if you don't know when and how long it is. So the first step is to measure this over a period of multiple days so you can see those busy versus slack time windows.
If wave overlapping is not an option – try filling the gaps with other tasks, which may mean combining different tasks in the same time frame (picking and replenishment, for example). Or, consider deploying an automated continuous order picking system that will direct pickers to replenish active pick locations during slack time windows.
Accounting For Peaks:
It is not uncommon for an entire day's work to get compressed into a few hours due to response commitments or shipping requirements. If work is condensed into a specific period of the day, then measure the rate for that time period and the number of people working concurrently; this gives you your average peak rate per person. You can then use that rate and the peak window to plan the rest of the operations for the day, which may mean different labor assignments during peak and slack times.
Performance Audit
An effective way to determine how productive your DC systems actually are is by doing a Performance Audit. A performance audit can help you zero in on productivity drains, evaluating such areas as picking, conveying, and sorting rates. Whether you utilize internal resources or hire an industry expert, a comprehensive performance audit will analyze systems from both an operational and functional standpoint, including a final report detailing recommended adjustments.