Holste Says:

Given the current regulatory environment, distributors/shippers are more likely to lean on 3PL providers to understand and navigate the complexities of a changing marketplace.

What Do You Say?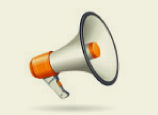 Previous Columns by

Cliff Holste
Across the board small and medium size distributors/shippers are faced with adopting increasingly more technologically complex order fulfillment solutions to satisfy the quick response demand from their global customer base. Most do not have the in-house technical capability to develop, deploy, and manage sophisticated automated system technologies. Therefore, they are turning to outsourcing their order fulfillment requirements as a practical and cost effective alternative.
However, there are many critically important factors that must be taken into consideration before engaging with a third-party logistics (3PL) provider. In August of this year SCD published an article that outlined what shippers need to understand about their own operations and reasons for outsourcing – see "Outsourcing – Flexibility & Speed Are Key Factors". In the following Byline, written for SCD by Bill Tomasi of International Business Systems (IBS), Mr. Tomasi describes how technology can provide a huge advantage to 3PLs seeking credibility and elevated partnerships with their customers.
---
How 3PLs Can Make Their Case As Strategic Innovation Partners
By Bill Tomasi
With labor shortages, increased regulation and volatile pricing, supply chains today face increasing challenges. In order to sustain a brand's reputation amid such risk, supply chains must be adept at responding to changes to ensure customers receive a consistent experience. Here is where third-party logistics (3PL) providers can shine.
3PLs bring stability and best practices to the modern warehouse, and consistency to order fulfillment as new purchasing and omni-channel shipping options proliferate.
The importance of brand demands connected technology
As brands come to mean more to the everyday consumer, so, too, do processes.
A transparent supply chain is prepared to manage disruptions, resulting in a strong brand and happy customers. Alternatively, a disjointed supply chain that fails to manage unexpected events is more likely to lead to disgruntled customers. In a 24/7 news cycle, a misstep can quickly escalate to crisis, leaving a company vulnerable. If you don't deal with unexpected situations quickly, then a damaged brand reputation can fester in the marketplace.
More than ever before, the best 3PLs realize the need to equip themselves to play a crucial role in supporting and protecting the brands they represent. The quality and consistency of delivery, in addition to the products themselves, affect brand reputation.
According to a study conducted by SCM World, 3PL best practices have contributed to improved customer satisfaction, with one exception: companies have noted that too often 3PLs are resistant to innovation in technology. This is problematic for 3PLs – an issue of reputation, in its own right. How can 3PLs overcome this?
Shared vision
The first step for 3PLs is to weave their competencies into integrated supply chain planning across operations. Companies need to trust that their 3PLs understand what technologies will support their overall objectives. For 3PLs, that means relying on systems that effectively communicate and manage inventories from various locations – and building these out will result in improved performance.
The need for such collaboration is apparent for fulfillment purposes, and 3PLs are especially equipped to be the conduit to customers' front doors.
A recent study supports this trend. According to Armstrong & Associates, the 3PL market is projected to grow 5.2 percent in 2014, bringing the U.S. market to $154 billion. The growth underscores the value – and necessity – of 3PL providers in managing distribution processes that require increasing sophistication.
Nowadays, to be a truly connected provider, systems between companies must communicate in real-time. Companies expect visibility into inventories to make better fulfillment decisions at the local, regional and national levels. 3PLs share intelligence to move stock where and when it makes sense, across a vast and complex network of warehouses spanning large geographic distances.
Forward-thinking 3PLs tap real-time analytics tools, which inform their decisions about product sourcing and elevate supply chain visibility. In addition, such systems help 3PLs enforce clear and consistent business rules for the omni-channel landscape. Sharing information in real-time enables a dynamic flow of inventory, empowering companies and 3PLs alike.
All of this data exchange comes at a time when significant investments are being made at the warehouse level to improve productivity. In the past five years, companies have realized the perils of not getting orders right. 3PLs play a crucial role in keeping supply chain operations running smoothly.
Since 3PLs provide an immediate opportunity to impact customer service and ultimately the brands, their abilities to work in harmony with warehouses to increase inventory visibility is paramount.
Creating a strategic partnership
With these best practices in mind, 3PLs can assert their business value and technology prowess, reinforcing expertise in supply chain visibility and execution for differentiating their partners in today's global marketplace.