Holste Says:

Based on the number of orders picked and shipped today, small orders are rapidly becoming the prominent order profile.

What Do You Say?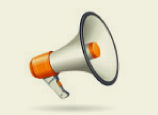 Previous Columns by

Cliff Holste
There can be no doubt that across the logistics landscape, traditional order fulfillment operations are being impacted by the ever growing demand for more specialized value added services driven by online shopping. The changing nature of distribution and order fulfillment is reflected in the types of orders being shipped. Based on recent industry surveys, fewer than 20% of consumer goods DCs surveyed are shipping full or single SKU pallet loads and even a lower percentage are shipping single SKU cartons. Just a few years ago those numbers would have been much higher. Building a pallets worth of mixed products or packing a shipping container with a mix of individual items arranged in the preferred sequence to optimize restocking at the retail store requires a much more complex fulfillment capability.
Traditional wholesale and retail DCs were built and designed to support large store fulfillment orders with only a small percentage of orders going direct to the consumer. Based on the percentage of product volume shipped – that's probably still true. But, based on the number of orders picked and shipped today, small orders are rapidly becoming the prominent order profile. For example, retailers that once received full pallets of product once a week or month are now receiving carton level and/or item level replenishment almost every day. The proliferation of small ecommerce orders is driving DCs to pick, pack and ship orders as they are received in the facility.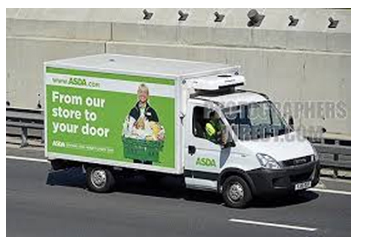 As the order profile evolution continues, there's an emerging order fulfillment strategy that is based on using the retail store outlet to facilitate customer in-store pickups and/or to deliver same day orders to local customers. In that regard, it's interesting to note that Sears was runner-up in the supply chain innovation award at CSCMP 2014 for its approach to using stores for e-fulfillment. In addition to selling products on Sears Marketplace and outsourcing fulfillment duties to the retailer, third-party merchants can advertise on Sears Marketplace and allow buyers to pick up merchandise the same day at their local Sears store.
To further complicate matters, grocery store chains and big box retailers are ordering mixed SKU pallets that are designated for specific aisles in a store. These labor intensive changes, and others to come, are keeping DC business managers on their toes.
Deploying Intelligent Processing Systems
There is little question that DC requirements are changing in ways unforeseen only a few years ago. For the most part, the focus is shifting to improving processes and material flow by building greater intelligence into order fulfillment and wave planning processes. There is a much greater reliance on warehouse management and distributed order management systems to make the right decisions about where and how orders should be filled. A good example is the concept of a store within a DC where the store within the building becomes the ecommerce fulfillment center.
While bolt-to-the-floor conveyor equipment and systems are an integral part of DC operations, going forward planners and system designers are looking at more flexible and adaptive alternative solutions so that floor space can remain open for VAS and multipurpose use. Companies must avoid adopting physical systems that lock them into processes that could be obsolete in the near term.
For example: some operations are going back to picking multiple orders to a manual push cart or AGVs equipped with RF and Voice Directed technologies, and only using conveyor for the takeaway process in packing. Others are deploying high-density storage technologies, such as a mini-load or pallet-handling AS/RS, or deep lane rack system to buffer work-in-process and orders ready for shipment. A growing number of companies are considering the implementation of a Product-to-Person fulfillment solution, see – "Key To Lowering Cost – Deploy A Combination Of Manual & Automated Picking Methods".


While most DCs are still operating with conventional pick/pack & sort methods, the impact of ecommerce on DC operations cannot be overstated as a rapidly growing percentage of DCs are shipping item level orders directly to customers. The adoption of Product-to-Person solutions, as mentioned above, are likely to impact the way that conveyor is used in the DC, or whether conveyor is used at all. Item-level handling, mixed SKU palletizing and faster turnaround times show every indication of increasing. The growing trend for next-day or even same-day delivery will most likely drive the adoption of higher levels of DC automation – DEMATIC's recent introduction of "RapidStore Mini Load ASRS" for trays, totes and cartons is a good example http://www.dematic.com/RapidStore-Miniload-ASRS
A Different Way of Looking At Automation
With all of the recent investments in automation, especially by major retailers as well as food and beverage distributors, a key question is - how is the thinking relative to deploying automated material handling solutions changing?
Based on recent industry surveys, metrics appear to be playing an increasing important role in evaluating and assessing material handling solutions. Most companies that are considering deploying some higher level of DC automation are using more than one metric. According to an April 2013 MMH report, the most commonly cited include: