Holste Says:

Assessing embedded features and streamlining processes may be a better alternative than adding more equipment, technology and system complexity.

What Do You Say?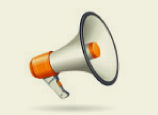 Previous Columns by

Cliff Holste
In a growing business, it's not unusual for DC managers to consider the pros and cons of adding more shipping capacity. However, before seriously considering adding new equipment, determine what built-in capacity your current shipping equipment has to offer that could increase yield.
This is a smart thing to do because most shipping sorting systems have built-in capabilities that were not initially utilized. Why? Typically system engineers select a sorter that meets current volume requirements, plus sufficient additional capacity for future growth. This allows the equipment to run initially at a reduced speed, conserving energy and extending the usable life expediency of the equipment. As volume increases the speed of the sorting equipment can be ramped-up to yield the maximum rate.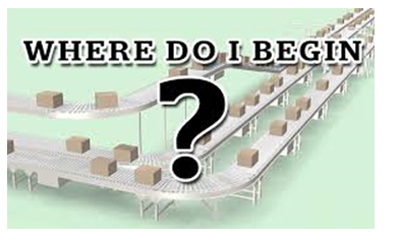 If the shipping system was purchased sometime ago, it's possible that current management is not aware of the systems ultimate capacity. You may be surprised to find that there may be an additional 30 to 50 percent reserve capability. With a few simple modifications, like changing the ratio of the drive sprockets and re-calibrating the sorter tracking system, higher speeds and sorting rates can be achieved. Uncovering this additional capability may be as simple as asking your system provider or industry expert how to squeeze more capacity out of the system you already have.
For sorting systems being installed today, advances in conveyor control system design automatically adjust the operating speed of the entire sortation system from the central merge through the sorter take-away conveyors to accommodate variations in throughput volume. The sortation system automatically adjusts to the throughput demand as it changes throughout the day. If there is a surge or decline in flow, the system automatically speeds up or slows down to efficiently accommodate the current rate.
In a typical configuration, electronic sensors on the upstream conveyor network detect inbound volume. The system automatically speeds up or slows down accordingly. In a shipping application, electronic sensing monitors downstream accumulation availability. If the shipping lines are backed-up, waiting for more trailers in arrive, or is temporarily under staffed, the sorter can slow down to accommodate.
Industry experts know that often times real gains can be found in thoroughly examining order processing and smoothing out the peaks and valleys in receiving, picking and shipping system operations. Once a conveyor system becomes congested, causing frequent starting and stopping, productivity takes a hit.
Assessing embedded features and streamlining processes may be a better alternative than adding more equipment, technology and system complexity. A good example would be fine tuning controls to reduce gaps between cases at critical merge points and at the sorter induction which will immediately increase system performance.