Holste Says:

While adopting an employee-centric approach is a good thing; still, the effort to protect a few may inadvertently put a lot of risk on the many.

What Do You Say?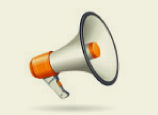 Previous Columns by Cliff Holste
Just got back from two very busy days at MODEX 2014 in Atlanta (www.modexshow.com ) where equipment and system providers are exhibiting the latest in material handling technologies. We produced two videos (MODEX 2014 Day 1) (MODEX 2014 Day 2) live from the show floor and will have more information to share in future articles.
As a quick observation we noticed that as in past shows most providers are touting labor saving benefits of their solutions, especially those that include some degree of automation. However, the trend among shippers appears to be more focused on benefits such as increased operational flexibility and agility, faster response times, and the ability to provide more efficient value added services. To some degree this refocus is reflective of shippers adapting to the new demand economy where the pace of consumer change (driven mostly by internet sales) is growing at an unprecedented rate.
While it's true that labor optimization will continue to be high on the list of desired benefits, most companies have already squeezed labor to minimum levels. As a result - according to the US Bureau of Labor Statistics, US productivity has increased from 96.087 in Jan/08 to 107.288 in Jan/14. That's about a 12% gain over the six year period. As the US economy slowly recovers, it appears that companies are now projecting ROI based on future labor avoidance, not immediate reductions.
At MODEX 2014 we found a good example of this approach at the Voxware booth (www.voxware.com) where Hollywood Feed, a small rapidly growing provider of natural and holistic pet food, found that with Voxware's cloud-based solution it can be much easier and faster to add resources for the next five stores versus having to adjust the company and its growth rate. According to Voxware's CEO, Keith Phillips, their cloud-based solution enabled Hollywood Feed to expand their retail footprint by 50% annually and increase productivity by 33% over their old paper-based picking system while delivering ROI in less than 60 days.
Is an Employee-Centric Approach a good thing or not so much?
Information extracted from recent industry surveys and interviews indicates that in an increasing number of top-tier companies, before an improvement project can be approved for purchase, the HR department must approve new labor standards for workers in the affected operations and, more importantly, find positions elsewhere in the company for every fulltime position that would be eliminated. While from a practical standpoint good dependable workers are a valuable resource for a company, especially a rapidly growing one, this developing trend may be (at least to some extent) a response to political and social pressures. In either case it gives rise to a number of interesting questions: