Holste Says:

The company's business and management philosophy, especially as it applies to the labor component, must also be factored into the planning process.

What Do You Say?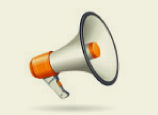 Previous Columns by Cliff Holste
When concepting and designing a DC material handling system, planners must be acutely aware of how the labor component affects system design and operating margin.
Analyzing a company's metrics (SKU mix and handling specifications, customer order profiles, full case and split case picking volume, lines per order, inventory turns, etc.) will factor into what type of material handling technologies would be most appropriate. However, the company's business and management philosophy, especially as it applies to the labor component, must also be factored into the planning process. For example: companies that dependent on short-range sales forecasting methods may be reluctant to fund projects that do not payback within the planning horizon. Other companies have policies that call for headcount reduction through attrition.
Of course, there are many other issues that can influence system design such as: environmental conditions, inconsistent work schedules, training, safety, and ergonomics. These issues, along with decreasing productivity and increasing per piece handling cost, are factors which eventually require order fulfillment solutions that incorporate a broad range of automated technologies.
Adopting Productivity Enhancing Methods
In order to mitigate capacity and productivity issues, progressive DCs are adopting more automated technologies, such as blending voice and light directed technologies to maximize the efficiency and accuracy of their pickers. For example: a team of order selectors use a voice directed system to pre-pick SKUs required for customer orders. Once picked, a conveyor system delivers the product to a "Put-to-Order" module. As the product arrives at the appropriate module, a light directed system indicates which SKUs are to be "put" to each order container.
To expand on this and further enhance picker performance, new multiple data collection technologies have emerged that enable pickers to pick orders and collect data while using a single PDA (Personal Digital Assistant) device. It's referred to as "multi-modal". As an example: let's say that you are using voice directed picking and you have to record a lot number for tracking purposes. Voice will direct the pickers to the location and tell them what to pick. Then they will scan the lot number because that's more accurate and faster than speaking a lengthy number. These technologies, along with RFID, are on one device and one system, thereby eliminating the need to manually switch from the voice application to the scanning application.
Order fulfillment system designs that incorporate the "goods to the person" method, allow improved ergonomics since the items to be picked comes to the worker (worker stays in one place) while presenting each SKU to be picked at an ergonomic height with less lifting and bending. Also, automated "goods to the person" configuration, which typically utilizes high density storage technology like AS/RS, reduces the cube space required for storing product while increasing inventory accuracy.
When the automated "goods to the person" configuration is utilized for freezer/cooler applications, the workers are kept out of the extreme cold environment thus improving the worker experience, reducing turnover, and increasing productivity.