Holste Says:

Regardless of system design specifics, it is critical to maintain proper timing between picking, sorting, palletizing, and shipping operations.

What Do You Say?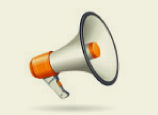 Previous Columns by Cliff Holste
Over the past several decades, many Distribution Centers have adopted batch order picking and sorting methods to increase productivity and better manage operating cost. Recently, the wide adoption of multi-channel marketing strategies have lead to customer order profile changes such as smaller, more frequent orders, and demand for next day or even same day shipping. But, for the most part, material handling systems (equipment and controls) have remained unchanged from a functional perspective. Existing system operations may be out of sync and not capable of supporting current requirements.
For example, batch order picking and sorting operations, especially those employing fixed segregation between pick batches, may see productivity on their sorter decrease near the end of the current batch and go to near zero until the next batch is released to the sorter. Most picking and shipping systems do not have sufficient capacity to make up for these frequent production losses.
Regardless of system design specifics, it is critical to maintain proper timing between picking, sorting, palletizing, and shipping operations. If picking and shipping are not synchronized, the following issues are likely to occur: