Holste Says:

Users should take steps to protect their investment against operational obsolescence through regularly scheduled system audits and updates.

What Do You Say?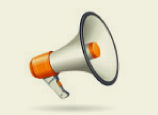 Previous Columns by Cliff Holste
Material handling systems that are +5 years old are probably operating with outdated PLC/PC programs, and worse yet, software code that can no longer be supported.
Given the speed at which technology advances, after about 3 years of operation, industry experts recommend that companies begin the process of updating their systems controls and software. This will protect against operational obsolescence and premature system failure.
Unlike the providers of WMS and other types of business software, material handling system equipment providers generally do not have contractual policies in place that relate to providing software upgrades. They rely on their customer service representatives and distributors to maintain an ongoing relationship relative to maintaining and updating installed systems. However, they have no contractual responsibility to provide follow-up services. In other words the customer must take the responsibility for keeping their material handling equipment and associated software systems current.
Understanding the Difference Between Software System Providers and Material Handling System Providers Relative to Support and Maintenance.
There are important differences in the way software providers (i.e. ERP & WMS) and material handling equipment providers support their customers. One is contractual, the other in interactive.
With few exceptions, companies that provide enterprise logistics and management software do not provide physical material handling systems. Their product offering consists of business management software, such as Enterprise Resource Planning (ERP) & Warehouse Management System (WMS) running on the buyers host system or a mainframe computer. They typically offer a broad array of highly specialized, proprietary software packages, plus related educational, training and support services, all of which are offered under an ongoing licensing type of agreement included in the initial sales contract.
Material handling equipment manufactures and system integrators provide software that is specifically written to enable operational functionality for the equipment they provide. This "machine" software may run on a PLC or a PC. Additionally, there may be several small microprocessor applications. They may also provide (sometimes through a third party controls engineering firm) an integrated material handling system controller/director, referred to as a Warehouse Control System (WCS) that interfaces with the host system (ERP/WMS) and is capable of receiving downloads, executing operational commands as well as providing system performance data and related summary reports. All of this type of software is provided under the material handling system sales, installation, and equipment warranty contract. The software warranty can be (in some applications) limited to 90 days from system acceptance.
The following will attempt to provide some insight as to what this means to the buyer: