Holste Says:

...Implementing A Complex Material Handling Project Requires Specific Skills And Experience.

What Do You Say?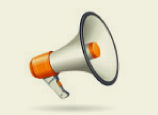 We receive comments throughout the year from companies who are planning material handling system projects. Usually, this is their first major project and they have concerns relative to accomplishing their objectives. Having heard horror stories from their peers - they may have good reasons to be concerned.
Getting a material handling project (new or upgrade) up and running on schedule and within the approved budget is critical to the project's overall success. This doesn't happen on its own; it takes the application of knowledge, skill, tools and techniques applied to a broad range of tasks in order to insure that the requirements of a particular project are satisfied. It is therefore highly recommended that the buyer employ the services of a professional Project Manager (PM).
Note: This is not to be confused with hiring a logistics consultant or industry expert to assist in the development and planning of the project. The PM is hired to manage the final design and installation once the project has been approved and awarded to a material handling vendor.
In the material handling industry it is common practice for system vendors to provide some level of project management, especially for medium to large system projects. Because the services of a PM are considered to be mutually beneficial, the cost is included in the purchase price of the system and is not optional. While vendor provided project management can be of limited benefit to the buyer, it should be understood that the PM is their employee with very limited implementation authority.
PM Responsibilities Must be Defined Upfront
Defining the role and responsibilities of the vendor's PM upfront, as a part of the Sales Agreement, can reduce confusion and delays later on. For instance, if the PM has no authority to approve miscellaneous field expenses, then note that upfront and establish an SOP for dealing with it. This way, when problems arise, as they surly will, a procedure for quick resolution is in place.
At the very least establish upfront who on the vendor's side has the authority to quickly approve equipment changes or system modifications on-site; thereby, avoiding costly delays that can impact on both the project schedule and ROI. If the PM doesn't have that authority, who is it that REALLY is in control of the project? Someone familiar with your project that you have already met or, some bureaucrat tucked away at the vendor's HQ? You can be sure that the vendor knows who on the buyers' side has authority for approving change orders.
The following checklist clearly identifies who has responsibility and authority for actions that impact on the project:
Documenting and providing minutes of project status meetings.
Providing and maintaining the Project Gant Chart including coordination and interface with other major contractors (building, WMS, racking, etc).
Note: The material handling vendor's Project Gant Chart may not include other contractors. If not, you need to insist that they do include them or hire an independent PM.
Identifying, tracking, managing, and resolving project issues.
Coordination and interface with vendor's sub-contractors.
Equipment/system design changes.
Coordination of buyer requested changes/improvements.
Change Order approval and execution.
Implementation plan and schedule changes.
On-going miscellaneous field expense approval.
Who is the backup contact if your assigned PM is not available? If your assigned PM is not dedicated to your project, try to limit the number and scope of additional project assignments.
Ensuring that the completed project is in accordance with the specifications and the commercial provisions of the sales agreement is a key responsibility of the PM. While all companies have access to legal consul for managing the contracts "fine print", resolution of the project's technical issues are left up to the PM. This is another reason why buyers need to understand the role of the typical vendor provided PM.
While the scope of the PM's responsibilities will vary from vendor to vendor, and project to project; for the most part it is non-technical and limited to scheduling, coordinating, monitoring, and liaison. The primary focus is maintaining up-to-date progress and financial reports relative to the vendor's schedule and cost to complete projections.
This is not necessarily unique to the material handling industry; still, very few buyers have a full and accurate understanding of the vendor's project management structure prior to signing the Sales Agreement. Once the vendor's project management structure and responsibilities are fully understood, the buyer may choose to retain the services of an independent professional PM to insure that the projects design, performance specifications, implementation schedule, and contractual provisions are satisfied.
Depending on project size and complexity, hiring an independent PM provides a level of assurance that your interests are being properly taken care of. The Project Management Institute (www.pmi.org ) is an industry recognized organization for training and certifying PM.
Final Thoughts
Clarity is KEY. Discussing the above tasks/issues up-front will result in identifying and eliminating loose ends, thereby, providing a more structured project with fewer oversights and costly delays. By asking probing questions, and insisting that all of the required project management functions and procedures are in place, you will greatly improve your chances of getting the best possible project results.