Holste Says:

Going forward, the order fulfillment process must take into account the changing needs of each individual customer served by the DC.

What Do You Say?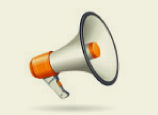 Much of today's VAS requirements were unheard of when the concept of batch-order picking and sorting was conceived. Back then the order fulfillment process was much more simplistic and predictable when compared to today's multi-functional, demand driven operation. Therefore, highly complex algorisms were created to handle all of the what-ifs, which in-turn has lead to the development of suffocated control and software management systems.
In a nutshell - here's what many of the operations managers are apparently dealing with:
There is an explosion of VAS in the DC. It is not uncommon for the DC to be forced to react (often with little or no prior notice) to new never seen before requirements or specifications. These highly tailored customized services usually require setting up a separate standalone manual processing area which, in turn, adds a whole new level of operational complexity and cost. Failure to comply can result in an entire shipment being rejected and/or substantial charge backs.
The most egregious example, and the one most often cited, relates to the use and placement of bar code labels on cases. Here the growing trend is away from uniform standardization of label design and location on the case (known in the industry as the UCC-128 shipping compliance label specification). An even more troubling emerging trend among some major retailers is the elimination of all bar code labels (including the I2 of 5 UPC SKU identifier) from the case. These bar coded labels are what have been driving batch order picking and shipping systems for the last 40 years. They are of critical importance to enable system operations. Here, OCR (optical charter recognition) scanner and software technology may eventually provide an alternative.
Going forward, the order fulfillment process must take into account the changing needs of each individual customer served by the DC. While picking order profiles may be similar across a wide range of SKUs, kitting, order assembly, packing and shipping particularities must be accounted for within the system operation while maintaining speed and order accuracy.
Automating the Discrete Order Picking Methods
Recently, in some trade publication, you may have seen the headline "The Robots are Coming!" In fact, robots are already here; what is really coming is the rebirth of discrete order picking methods enhanced by automation technologies. Do to the continuous flow of orders, which is inherent in the discrete order picking strategy, it has always been the most logical way to manage the picking process.
What could be considered "new" is that discrete order picking processes are now being supported by highly flexible, adaptable, and agile automated solutions. The axiom that - the more automated a process is, the less flexible it is - has been debunked by intelligent control and software systems that can look ahead and make adjustments in real-time. That is exactly what drives mixed case robotic palletizing systems and has made possible by relatively cheap computing power with blazingly fast processing speeds.