Holste Says:

The acceptance of the batch order picking model across a diverse section of manufacturing, warehousing and distribution became the driving force behind the early adoption of automation in distribution centers.

What Do You Say?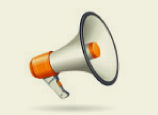 Historical Perspective
Going back to the mid 70's, one of my major responsibilities as Manager of Sales & Engineering for ACCO IHS Div. (located in Frederick, MD, but no longer in business), was to expand the market for ACCO's proprietary sorting equipment.
ACCO had a line of high end tilt-tray and tilting slat sorters sold primarily to large chain retailers like Sears, Montgomery Ward, and JC Penney who were deploying high volume mechanized handling systems in their regional order fulfillment centers. These systems were controlled with relay logic, programmable logic controllers (PLC), and a room full of computers. Needless to say the market for these high-end sorters was very limited – perhaps only a ½ dozen companies at that time.
ACCO also had a line of low cost pneumatic pushers that were capable of diverting cases and totes off of a belt conveyor at the rate of 40 to 60 per minute. To control the activation of the pushers in a sorting application, ACCO's engineers developed an inexpensive solid state tracking memory. An operator, located at the beginning of the sort conveyor (referred to as the induction station) would read a two(or three) digit sort code on the case and enter it into the tracking memory using a standard twelve key numerical keypad consol.
The first such system was called Sortrac and it consisted of up to (31) pneumatic pushers, designed to be mounted on the side of a belt conveyor controlled by the tracking memory. The first Sortrac installation was on the shipping dock at a Lionel Corp. (the toy manufacturer) warehouse where workers would manually push "sort" cases off of a live roller conveyor onto gravity lines flowing directly into trailers. The live roller was converted to a belt conveyor. Sortrac pushers, along with the solid state tracking control, were installed over a weekend. As a result one person at the keypad consol replaced several manual sorters. ROI was about 3 months.
At that time manual discrete order picking was the most accepted method of picking and filling orders in the DC. Typically, workers tour the warehouse (usually on foot) several times a day picking cases and items for one large order, or perhaps 2 to 3 smaller orders. The cases and/or totes were stacked on push carts, which when full were brought to a pre-assigned area for consolidation onto shipping pallets.
It was in this environment that ACCO's engineers saw an opportunity for a low cost, pre-engineered, mechanized order consolidation sorter. By having the pickers batch pick SKUs for several orders at a time, ACCO could sell its standard Sortrac sorting system to sort and consolidate the SKUs into orders for palletizing or direct trailer loading. The cost of the system was justified by reducing picking labor and increasing throughput capacity while improving order filling speed and accuracy.
In 1976 the material handling industries first batch order picking system with automatic induction, laser bar code scanning and sorting was installed at Kobacker Shoes in Columbus, OH. The sorting belt conveyor was equipped with (30) Sortrac pushers that were specially designed to divert individual shoe boxes into gravity skate wheel lanes at the rate of 60 per minute, where they were packed into shipping cases. In addition to being the shoe industries first batch-order picking/sorting system, it was the first installation of a bar code scanner in a distribution center application. The system was in service for about 15 years before being upgraded and expanded.
The Kobacker batch-order picking and automated sorting system, was featured in all of the material handling trade publications at the time, and gave legitimacy to the batch order picking and sorting model.
Throughout the years, the question that skeptical DC executives frequently asked is – 'Why take a bunch of individual customer orders, summarize them by SKU, have multi pickers pick all the SKUs at one time (batch pick), then deploy automated sorting equipment to put them back together in individual orders again?' The answer is that the higher productivity, throughput, accuracy, and operational efficiency and control gained from batch order picking and automated sorting out performs discrete order picking methods. The advantages proved to be sufficient to get many batch order picking systems approved over the years.