Holste Says:

Given that DC operations are inherently complex, the central question then appears to be - are automated processes flexible and adaptable enough to compete with conventional mechanized processes?

What Do You Say?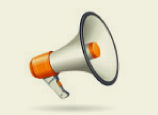 vendor tendency towards excessive equipment, control, and software complexity
ill-advised experimentation with new methods and/or technologies
inadequate project planning and evaluation relative to options and alternatives
subjective decision making and justification
Another contributing factor is that vendors are generally not willing to guarantee that the deployment of their automated equipment and/or system solution will equate to higher levels of DC performance. This is because simply designing an automated process as a tool for increased throughput and/or productivity is not enough. This tool must be properly and safely applied. It must be properly integrated into the overall operation. Operators must be taught to understand its proper use. They must be taught to have faith in its ability; not to fear or suspect it. It must be properly managed. And above all, it must be continuously updated and maintained. These are issues that are, for the most part, buyer responsibilities.
Given that DC operations are inherently complex, the central question then appears to be - are automated processes flexible and adaptable enough to compete with conventional mechanized processes?
The answer is not as clear cut as we would like for it to be. We are going to try to avoid the "it depends" response by addressing both sides of the issue:
Pro - Automated equipment/systems such as weigh-in-motion, label print and apply, case filling and sealing, sorting, palletizing, and the newer generation of AGVs and robotics, are examples of where automation will definitely increase throughput and productivity while providing some level of operational flexibility. This is true because standalone automated equipment of this type can operate in the typical DC environment reliability and efficiently without a high degree of system integration and dependency. This characteristic makes it much easier to accommodate changes in SKUs and order profiles.
Con – Because all automated equipment has a maximum production rate/speed, there can be operational and flexibility issues relative to incremental capacity. Whereas, in manual operations often labor can be moved and adjusted to accommodate peak volume periods, with automated processes once the maximum throughput capacity is reached the options are often limited to working overtime, adding a second shift, or expanding the operation. This is sometimes described euphemistically as being a "scalable" solution.
Incremental Justification
Before considering a higher level of DC automation, a company should examine all of its operational areas such as, receiving, put-away, picking, value-added services, order consolidation and shipping to determine how they can be simplified and streamlined. Go beyond the "low hanging fruit" stage, look for functional improvements in slotting, order batching, pick path routing, and workflow simplification.
Often these types of incremental upgrades when taken together can yield as much as 10% to 20% improvement in overall productivity, and can be realized with a relatively small initial investment After these upgrades have been made what remains should be consistent enough to consider automating, and at that point, may or may not be justified.
Consider Flexibility & Adaptability

It's a fact that highly automated bolt-to-the-floor systems can be difficult to reconfigure once installed. If your business is in anyway fashion orientated, then you know that year-to-year changes in products, customer order profiles, and value added services are normal and to be expected. Therefore, all throughout the system planning stage the need for operational flexibility must be stressed. In addition, many DCs have at least one or two huge peak seasons per year when they may require a large pool of temporary labor. In this case, automation may be a benefit or a hindrance depending on how it is configured and applied.
It is highly recommended that before committing to any major operational change, invest in an independent computerizes graphic simulation of the proposed system. This will provide the opportunity to test and prove the system design and operation under a variety of conditions and obtain a clear understanding of the systems performance capabilities. In addition, such a simulation can greatly reduce the possibility of over or under sizing the system – both of which are potentially costly mistakes.