About the Author

Cliff Holste is Supply Chain Digest's Material Handling Editor. With more than 30 years experience in designing and implementing material handling and order picking systems in distribution, Holste has worked with dozens of large and smaller companies to improve distribution performance.
Logistics News

By Cliff Holste
April 10, 2013
---

Understanding The Basics For Deploying Sorting System Technology


DC Sorting Systems are Comprised of (3) Critical Subsystems


---
Holste Says:

Operational constraints requiring evaluation may include: product weight, case/package size, weight and handling characteristics, required throughput capacity (cases per minute), footprint and system configuration.

What Do You Say?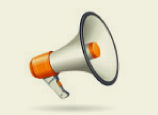 Sortation is considered to be the heart of the order fulfillment process in logistics companies where it is deployed. These companies depend on their sorting systems to rapidly and accurately consolidate random flows of products into discrete orders for shipping so that they can expedite delivery and maintain a high level of customer service. They are capitalizing on a broad range of sortation technologies to meet their needs effectively and efficiently.
Essentially, there are two basic approaches to developing a sorting system solution. You can view sortation as a standalone operation sorting products or orders into consolidation lanes, or as an integrated component of an overall system solution. The latter is the most comprehensive because it takes into consideration all possible product mixes from all production areas. Typical, such systems consist of a mix of materials handling equipment and controls that are tied together through the Warehouse Management System (WMS).
Operational constraints requiring evaluation may include: product weight, case/package size, weight and handling characteristics, required throughput capacity (cases per minute), footprint and system configuration. Once business and physical requirements have been considered, the next step is to determine what level of sortation is needed.
Automation should be considered when two or more of the following requirements exist:
Throughput – 10,000 or more cases/units processed per eight hour day or work shift
Highest possible sorting accuracy rate (99% or greater)
Minimize product damage
Increase productivity (reduce incremental increases in headcount)
Optimize capacity of existing facility and processes
Improve working conditions and safety
Once it is determined that automated sorting is justified, there are (3) critical subsystems that comprise a properly deployed automated sorting system: Induction, Sortation, and Aftersort.
1. INDUCTION SUBSYSTEM
The Induction Subsystem receives cases of product from upstream processing lines, merges and combines the cases into a single line, establishes the proper space/gap between cases, and feeds the cases onto the sorter at the maximum machine rate (referred to as the Demonstrable Rate expressed in cases per minute CPM). The following chart lists principle functions of the induction subsystem:


Function

Technology

Objective

Identification

Bar Code, RFID, Camera

High read rate & accuracy

Merge & Combine

Accumulation lines

Saw-tooth merge (30º spur)

Wide belt combiner

Multiple lines merge into one main in-feed line with smooth flow

Gapping

(space between cases)

Gap Optimizer

Accurate positioning for space between cases and side-to-side alignment


2. SORTATION SUBSYSTEM
The Sortation Subsystem includes a broad range of technologies. The table below lists key characteristics for the types of sorters most often used:


Sorter

Type

CPM

Case Size

L x W

GAP

No. of Diverts

Divert Angle

Speed

FPM

Induction

*

Cost Level

Application

**

Manual

5 - 20

***

24 in.

***

N/A

N/A

Manual

Lowest

1, 2

Deflector

10 - 25

***

3-5 ft.

***

30º Max.

<120

BSB*

Low

1, 2

Right Angle

10 - 30

***

24 in.

***

30-90

120

BSB*

Low Med

1, 2, 3

Pusher

10 - 40

24 in.

20 in.

***

90

120 - 200

BSB*

Low

Med

1, 2, 3

Puller

10 - 25

24 in.

24 in.

***

90

<120

BSB*

Low

1, 2, 3

Pop-up

Wheel

Diverter

60 - 80

9–42 in

6-27 in

12 – 18 in.

1 - 13

30

<300

BSB*

BMB

BMB-HS

Low

Med

High

4

Sliding Shoe

80 - 350

9-42 in

6-30 in

6 –

12 in.

10 - 100

20-30

200 - 600

VFD Servo

High

5, 6

Tilt Tray

80 – 400+

2-30 in

2-30 in

N/A

100+

90

600+

Servo

Highest

5, 6

Cross Belt

80 – 200+

2-30 in

2-30 in

N/A

10 - 100

45-90

200 - 600

Servo

Highest

5, 6
*Induction: BSB = Brake Spacer Belt; BMB = Brake Meter Belt; BMB-HS = High-speed Brake Meter Belt

** Applications: 1 = Low speed distribution; 2 = Low speed in-plant processing; 3 = Case reorientation;

4 = Medium speed distribution; 5 = High speed retail, mail order, item/postal/parcel;

6 = high speed item/parcel, baggage

*** No limitations


3. AFTERSORT SUBSYSTEM
The Aftersort Subsystem transports and stages/accumulates product from the sorter prior to packing, palletizing, or fluid loading onto shipping trailers. The following chart lists important considerations:


| | | |
| --- | --- | --- |
| Function | Technology | Objective |
| Deceleration | Gravity or controlled flow conveyor | Minimize product damage |
| Case Alignment | Manual; skewed roller conveyor | Minimize jams, smooth flow |
| Case Sequencing | Manual or automated queuing | Packing, palletizing, shipping |
The above three subsystems are essential elements of the automated sorting system solution. Their proper design and application is critical to the performance of the overall material flow system. They should be located in an area within the facility that will not be considered for expansion anytime in the foreseeable future.
As an example: Locating the sorter over the shipping dock doors is definitely worth considering as this space is seldom used efficiently. In facilities that have a clear height of 25 feet or more, installing the induction and sortation subsystems on a floor supported mezzanine takes advantage of the buildings cubic space while creating unobstructed floor space underneath for staging, as well as the efficient movement of personnel and mobile equipment.
Of course, the software systems that integrate the sorting system into the DC's business processes and physical flow patterns are the "brains" that drive the automation and provide the highest level of overall system performance, flexibility and adaptability.

Final Thoughts
Many logistics companies are concerned about unforeseen changes in their current business model and the effect those changes could have on system processes especially related to order fulfillment. Going forward, the best way to manage change is to deploy the most flexible and adaptable technologies available while striving for the highest level of productivity.
Recent Feedback
Mr Holste:

I am hoping you can assist and if not, point us in the right direction to get assistance. My company specializes in Materials Handling systems which includes sortation. The article provides useful information, however, what I require is calculation formula and release philosophy/principals at a saw tooth merge before the sorter. We recently installed a sorter system at a pharmaceutical distributor and are struggling to reach the required throughput rates.We have identified our constraints at the saw tooth merge section. Can we purchase off the shelf software that automatically calculates the conveyor speeds and timing to release the 4 incoming lines? If you are able to assist, we can send you the layout with all the rates, speeds of conveyors and carton sizes. Your assistance in this regard would be greatly appreciated.

Holste Response:

Glen,
The saw tooth merge optimization software that you require has been developed and deployed by several of the large automated system providers such as Intelligrated and Dematic for use in their systems. However, I do not know if it can be purchased off the shelf for use in a system your company provided.

Cliff Holste
Glen Strydom
Managing Director
Lilac Process Automation
Jan, 21 2016