Holste Says:

While buying material handling equipment out of a catalog or at a trade show is relativity easy, it's not unusual for a company to be thrown off track by what appears to be a straight forward equipment purchase but is actually a more complex system purchase.

What Do You Say?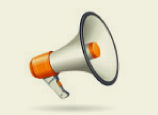 Take Picking Modules for example – exclusive of any powered equipment, they may appear to be a commodity item similar to static storage rack. They don't require software interfaces or I/O checkout. Most companies choose their picking modules based on the type of products to be stored and operational features relative to pallet flow, carton flow, or piece picking functionality.
Given the number of different pieces and components included in a pick module, they tend to be application engineering intensive. And, while they are stand-alone static structures, they must integrate with system operations and the people using them. Upon closer examination, you discover that there are many issues/questions that need to be considered, such as:


• If multi-level, what type of decking will be need? Decking requirements vary, based on the sprinkler requirements and the type of picking. Or, if operators will be picking to carts, what type of wheels do the carts have to move smoothly on the decking surface?

• Have the operations and engineering staff considered conveyor integration issues related to replenishment, takeaway and trash removal?

• Where will pallet returns be installed? How many are needed?

• Are pallet slide rails required?

• Should pallet flow positions have safety bar grating under each pallet position?

• Should safety netting be used around stairs and outer walkways?

• Does the setup conform to local building codes and site requirements?

• Is the floor slab sufficient for the imposed loads?

• Do you need a building permit?

• Who will manage the project and equipment installation? Will the installation crew be factory trained or hire from the local labor pool.
So even equipment as benign as a pick module can have similar complexities to that of a system purchase.
The Systems Purchase
When making a systems purchase, companies are almost certainly entering a relationship of some considerable duration with the vendor, which makes the choice of vendors all the more critical. Buyers should be aware that some system vendors subcontract the controls engineering and software program development to a third-party provider. This raises the risk of miscommunication, errors, and may lead to limited site support.
Controls and software are definitely not commodities. Companies should make sure they understand how and by whom this critical portion of the project will be developed, tested, and installed prior to signing the sales agreement. And don't just ask whether the software can meet the requirements; ask how the requirements will be met, and who will maintain and provide emergency backup service.
All too often a third-party's lack of involvement at the front end of the project (i.e., developing the proposal and detailed description of the operations), can cause confusion during delivery and commissioning related to committed time onsite, availability of remote support, and missed functionality.
When faced with a system purchase, especially for the first time, companies interested in a do-it-yourself approach are well advised to bring onboard an industry expert, or hire an independent consultant, or choose a highly trusted systems integrator - who has been down this path many times before and can ask the appropriate questions and provide trusted advice. Ideally, whoever you choose to work with, they will offer an objective, analytical analysis with a broad spectrum of solutions.