Holste Says:

Senior level management must embrace continuous improvement initiatives by spelling out long-range objectives to mid-managers, planners, industry consultants, and system integrators in terms that they can relate to.

What Do You Say?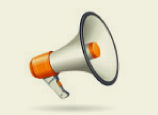 • Higher picking and shipping throughput capacity

• Optimization of inventory and storage space utilization

• Lower per piece handling cost

• Shorter order processing cycle times

• Greater value-added services capability

• 100% order accuracy

• Elimination of shipping charge backs

However, the above benefits will not be realized unless senior management actively promotes an environment that encourages others to come forward with creative improvement proposals.
All too often astute individuals who are eager to propose projects involving the application of advanced concepts in material handling technology are discouraged by middle managers who tell them that it's "too risky - the front office won't buy it". Some of these companies may eventually come to realize they are stuck in a 1970's type warehousing time-warp where paper-driven order picking is done with clipboards and pushcarts.
The track record for deployment of advanced material handling technologies has been excellent over the last few decades. This reality has gone a long way towards overcoming the FUD factor – Fear, Uncertainty and Doubt.
Senior level management must embrace continuous improvement initiatives by spelling out long-range objectives to mid-managers, planners, industry consultants, and system integrators in terms that they can relate to. A CEO who has never received even a preliminary proposal involving creative approaches to warehousing, order processing, and material flow issues should look for answers to the following questions: