Holste Says:

In today's uncertain economy, product stability has become a causality of extreme market fluctuation and consumer caution.

What Do You Say?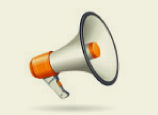 Looking for a Better Inventory Management Tool
Mr. Jyrki Salmivuori, of Salmivuori Consulting (www.salmivuori.fi) located in Helsinki, Finland, published a book in 2009 on inventory management and ERP systems. A copy of Mr. Salmivuori's book "Inventory Management for Small and Medium-sized Businesses" can be purchased from the above website.
In his book, Mr. Salmivuori points out that the trend toward shorter product life cycle applies not only to mobile phones and digital cameras, but also to nearly all traditional business fields. Therefore, when considering inventory optimization, the safety stock of "rising trend products" (that might be at the introduction stage or growth stage of their life cycle) can be maximized, whereas the safety stock of products that are approaching the end of their life cycle can be minimized.
How can this be carried out in practice? The answer, according to Mr. Salmivuori, is product categorization as follows:
In a traditional ABC categorization, products are divided into A, B or C categories on the basis of sales. The product category should indicate whether a specific product is at the initial or final stages of its life cycle. For this purpose, a product life cycle-based ABC+ categorization method has been developed for products. New and EOS (end of sales) products require separate categories. A rising trend, stable demand and decreasing trend can be represented using symbols '+', '=' and '-'. As a result, the ABC category of a volume product with a rising trend is 'A+'. The category of a volume product with decreasing sales is 'A-' and that of a volume product with stable demand is 'A='.
A Min–Max range is specified for each ABC category within which the product's stock balance must be kept. For example, the minimum level (i.e. safety stock) of an A+ product can be a quantity corresponding to the consumption of one month and the maximum level can be a quantity corresponding to the consumption of three months. Thus, the traditional ABC categorization has been replaced by the new, product life-cycle based ABC categorization.
Mr. Salmivuori states that while this method is not aimed at optimizing costs related to the ordering process, it can significantly reduce costs arising from the undervaluation of obsolete products because the stock levels can be reduced in a controlled manner following the product's life cycle. At the same time, the capital tied to the inventory can be reduced and product availability can be improved.