Holste Says:

Going forward it is highly likely that most DCs will face a wider range of capacity requirements such as, stronger seasonal fluctuations, more promotional activity, and sudden unpredicted increases and decreases in demand, all of which will have a direct impact on order fulfillment efficiency and productivity.

What Do You Say?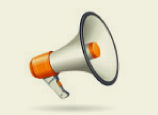 For example: When demand for order processing drops, operations like picking and shipping should be able to be throttled back a little, but then be ready to quickly ramp-up again as needed. To accommodate fluctuations in staffing, picking systems can be designed such that picking zones can be staffed with one or multiple operators and pick-zone boundaries expanded or contracted to optimize picking efficiency.

Flexibility is Key
Picking systems that utilize RF devices, or light and voice directed technology can be designed to accommodate flexible zone boundaries and have the ability to quickly increase or decrease the number of operators in a zone.
Another important flexible system operational practice includes the ability to slowdown and/or speedup conveyors and sorters. Through the integration of a Warehouse Control System (WCS), during periods of slow to moderate order processing requirements, MH equipment speeds can be automatically slowed down, thus reducing equipment wear, noise and energy consumption. If processing is expected to be interrupted for an extended time (several hours), system operations can be paused, then reactivate when product flow resumes. During peak periods, MH equipment and processing system run at maximum capacity, thereby supporting the higher throughput requirements.

Think about Going Multi-Modal
We know that long before the current business downturn began customer orders were getting smaller, while order frequency was increasing. There is no reason to expect that this dynamic will change any time soon. It has been and will remain a driver for batch-order picking and sorting solutions.
To expand on this and further enhance picker performance, new multiple data collection technologies are emerging that enable pickers to pick orders and collect data while using a single PDA (Personal Digital Assistant) device. It's referred to as "multi-modal". As an example, let's say that you are using voice directed picking and you have to record a lot number for tracking purposes. Voice will direct the pickers to the location and tell them what to pick. Then they will scan the lot number because that's more accurate and faster than speaking a lengthy number. In the future, these technologies, along with RFID, will be on one device and system, thereby eliminating the need to manually switch from the voice application to the scanning application.