Holste Says:

It is much better to deploy, test, and prove new order processing methods on a standalone basis well in advance of the marketing campaigns launch date.

What Do You Say?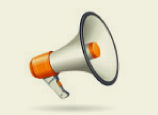 Many logistics companies are now attempting to complement their traditional B2B & B2C operations with an internet virtual store model. Marketing initiatives such as electronic commerce, commonly known as e-commerce or e-comm, refers to the buying and selling of products or services over electronic systems such as the Internet and other computer networks. Electronic commerce draws on such technologies as electronic funds transfer, supply chain management, Internet marketing, online transaction processing, electronic data interchange (EDI), inventory management systems, and automated data collection systems. Today's electronic commerce typically uses the World Wide Web at least at one point in the transaction's life-cycle, although it may encompass a wider range of technologies such as e-mail, mobile devices and telephones as well.
A few weeks ago we published an article on e-commerce – see "E-Commerce Operations Are Increasingly Being Brought "In-House" and Developed As a Core Competency". Based on SCDigest subscriber interest in this important and current topic we offer the following additional content.
What's ahead for e-commerce?
Online retail sales aren't growing at the torrid pace they once were, but they continue to grow steadily. U.S. e-commerce sales jumped 16.1 percent to total $194.3 billion in 2011, compared to $167.3 billion in 2010, according to Commerce Department estimates.
The data demonstrates that e-commerce is capturing a larger share of overall U.S. retail sales, with 4.6 percent of total retail spending occurring online in 2011, versus 4.3 percent the year before. Commerce reports that seasonally adjusted e-comm sales for the fourth quarter of 2011 amounted to $51.4 billion, a 15.5 percent gain from $44.5 billion a year ago. Electronic commerce constituted 4.8 percent of all fourth quarter 2011 retail spending, compared to 4.4 percent in the same period a year ago.
In Western Europe, Forrester Research expects a slightly faster 11 percent growth rate for online retail sales, going from $93 billion (68 billion Euros) in 2009 to $156 billion (114.5 billion Euros) in 2014. Forrester's estimates exclude online sales of autos, travel, and prescription drugs.
For all of its rapid growth, e-commerce still comprises less than 5 percent of total retail sales, so there is still plenty of room for anticipated expansion. One emerging frontier affecting fulfillment and site selection is international sales. A survey by Internet Retailer found that about 70 percent of respondents sold online to customers outside the United States. Of those merchants, about 53 percent fulfilled orders from U.S. warehouses, while 13 percent shipped from a distribution center within the customer's country.
If world leader Amazon.com is a bellwether of what's ahead, that balance is expected to shift increasingly toward more foreign sites. Amazon.com expects to finish 2012 with 30 U.S. and Canadian distribution sites and 40 overseas locations, a roughly 40-60 split of sales between domestic and foreign.
The e-commerce market is still in its infancy but it is growing rapidly as third-party logistics ("3PL") providers with global reach are supporting their U.S. based clients as they enter new markets. The same movement is being mirrored by major European-based 3PL providers as they begin moving into North America to support their client's penetration of the U.S. market.
Understanding e-commerce Challenges in the DC
The challenge logistics companies face when adopting new marketing channels, especially those that require quick response capabilities (same day shipping), is supporting vastly different customer order profiles and shipping schedules within the same order fulfillment operation.
The typical batch-order picking and sorting model for example, works most efficiently and productively when the average customer order includes medium to large quantities of mixed SKUs. Here the shipping schedule allows sufficient time (24 to 48 hours from receipt of order) for the Warehouse Management System (WMS) to accumulate and construct several large batches of orders prior to releasing them to the picking system. SKU quantities are summarized across the orders in the batch. Then, individual pickers pick a portion of each order containing those SKUs. This batch picking model greatly increases the hit rate and productivity of each individual pickers.
Picked product is transported via a network of conveyors to an automated sorting and order consolidation system. There are of course, dozens of "rules" involved governing how batches are constructed. But, having a sufficient amount of customer orders in advance is the key to constructing efficient and productive batch sizes.
The e-commerce model is very different. To start with the frequency of customer orders tends to be very high while the individual orders are characteristically small with just a few items that are to be shipped the same day. As individual e-comm orders are received in the DC they are immediately processed by the WMS and released to picking. Because these orders are typically for less than four line items, they are more suited to discrete order picking methods.
One solution is to setup two separate order picking systems, batch (as described above) and discrete, both driven by the same WMS. In the discrete order picking model, incoming e-comm orders are allowed to accumulate in the WMS for a short period of time (say 10 to 15 minutes) prior to being released to an individual picker as a small cluster – 6 orders or less. Then, based on SKU characteristics, automated picking machines such as an A-frame, and Product-to-Person equipment such as horizontal carousel, vertical lift module (VLM), mini-load AS/RS, can be deployed in conjunction with a pick-and-pass system configuration that feeds completed orders directly into verification, packing, and shipping.
The above describes how both types of order fulfillment operations can share the same facility, business management and IT support systems while their physical orders are processed within distinctly different systems.
Another approach is to segregate e-commerce operations into separate DCs. This approach allows for the deployment of smaller DCs that are strategically located to reduce shipping cost and time. Due to the abundance of spec buildings currently available on the market, this may be an attractive option. The following lists a few desirable e-commerce building characteristics to look for:
Optimum building considerations for e-commerce operations: