Holste Says:

In the hands of an experienced systems planner/developer, the company's "adjusted" historical data base is the best indicator of what types of handling equipment and automation technologies will be needed to accomplish the stated objectives.

What Do You Say?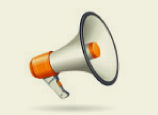 What is not so apparent (to many of these companies) is that they will need to become much more intimate with the critical data that drives order fulfillment strategies and automation technologies. They must become aware of what data is needed, what data is available within their business systems, and how accurate that data is. Another critical question in that regard is – does the company's historical data base represent what future activity will be? If not, how will it be different?
The unfortunate truth is that few companies seem to have the basic data needed to begin the planning process - even in this age of ERP, WMS, data warehouses and other business software systems. In some cases, the data is available, or largely available, but spread over different operating systems. However, the data from these different systems may not be easily consolidated.
In other cases, key data is not available or is very hard to get at. Examples of the former might include product dimensions and weights; examples of the latter might include order line item detail, which can be obtained, but only after a time consuming effort by the IT department to extract and format it.
Basic Data Needed for Order Fulfillment System Planning
To determine appropriate picking strategies and automation technologies, companies need to be prepared with the following types of data:
Order mix distribution (family mix, handling unit, order increment)
Lines per order distribution
Cube per order distribution
Lines and cube per order distribution