Holste Says:

Changes in both the retail and B2B world, plus changes in the overall supply chain landscape, have created a powerful need in many companies for an integrated returns processing capability.

What Do You Say?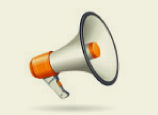 Jonathan Pine, CEO and founder of Renova Technology, reflects on his silent partnership with manufacturers, "The key is to get the job done within the OEM's field of vision and control and within their budget. That also includes strategic location – both physical and virtual. By remaining focused on our core-competencies and achieving 'best-in-class' status with our customers, we are an extension of their operation - only more efficient and open".
Renova Technology repairs a variety of electronics from airline kiosks and self service check-out equipment to set-top boxes and high end audio electronics. "Renova has a profound impact on keeping the infrastructure intact – but you would not know Renova by name," comments Jonathan.
This transparency has attracted new opportunities, propelling Renova to expand its services. Jonathan explains, "We have partnered with a major logistics company, and built a repair depot inside their operational facility. Together, we support both the forward and reverse supply chain for a major electronics manufacturer." By offering warehousing, distribution management, triage, technical repair, refurbishment and repackaging in the same facility, manufacturers benefit from a quicker return to the market place and reducing their total cost of ownership. "We look forward to constructing similar co-located operations across the country for our customers in order to offer increased supply chain efficiency to the manufacturing industry," said Jonathan.
The ongoing fuel crisis and recent natural disasters have more manufacturers returning to in-shoring services. "We addressed the transportation challenge by becoming a warranty service provider here in the States for one of the largest Asian contract manufacturers. We remain invisible to the end user, and have saved both the manufacturer and our customer enormous amounts of time and money in their reverse logistics process," remarked Jonathan.
While this silent partnership generates many benefits for both partners, it does have its drawbacks. "Our customers tell us that it is our commitment to efficiency, quality, open communication and seamless integration of processes that has enabled them to confidently award us more with more responsibilities," said Jonathan. He refers to an email from a major electronics manufacturer that reads "I continue to hold Renova in high regard as a valued PARTNER in the business." "I wish I could tell you who it is," he sighs. "But then… we have to remain invisible – that's what we do."
To learn more about Renova Technology, visit www.renovatechnology.com .