Linear supply chains have given way to dynamic trading networks. Brand owners now depend on complex networks of interdependent trading partners collaborating to achieve the holy grail of demand-driven customer fulfillment. With this change, brand owners now have partners distributed around the world using different means and systems for information management. This model of indirect management has created significant communication gaps, prompting the cry of "how can I manage what I can't see?"
Technology Hasn't Kept Up


Even though this business model has rapidly risen to prevalence in industries such as high technology, telecommunications, aerospace and defense, and consumer packaged goods, most companies are constrained by a lack of enabling technology. Today's marketplace requires technology solutions that are able to facilitate many-to-many, multi-enterprise communication, business process management, and exception management in order to collaboratively serve customers.
Becks Says:

Brand owners now depend on complex networks of interdependent trading partners collaborating to achieve the holy grail of demand-driven customer fulfillment.

What Do You Say?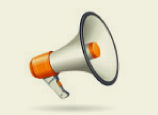 While ERP systems provide seamless data and transactions management inside the four walls of a company, brand owners struggle with fragmented planning and execution outside their four walls. As a result, many have resorted to "management by spreadsheet," phone, fax, and email to bridge the gaps. The consequences are costly, as working capital is tied up in excessive inventory across multiple tiers of component suppliers, contract manufacturers, and distributors to better ensure that service level agreements (SLAs) with customers are maintained. The costs of bloated inventory safety stock, latency, expediting, and the opportunity cost of missed margin windows have held the anticipated benefits of the outsourcing model hostage.
Barriers to Achievement


To overcome the inefficiency drag on productivity and profits, brand owners are working more closely with trading partners: first, to share information more quickly and seamlessly; and second, to improve collaboration in order to resolve disruptions to plans and processes. The obstacle to bringing this extended enterprise together, however, is the fragmented nature of the information systems used by network partners. Even the most advanced ERP, best-of-breed, and home-grown systems were not designed to interface with one another, leaving brand owners with few options outside of resource-intensive manual processes using spreadsheet, phone, fax, and email. To solve this challenge, brand owners need to create a common platform and language for sharing information and collaborating across their trading networks.
The Rise of the Control Tower


A common strategic pursuit among leading brand owners today is the design and operation of a "Control Tower." The Control Tower is simple in concept, yet complex in design and implementation. The concept is to provide the brand owner with a centralized, panoramic view of its demand and/or supply-side trading network operations. Business events such as supply disruptions (e.g., global part shortage), demand spikes or troughs (e.g., a new product is a hit), and natural disasters (e.g., Japanese tsunami) have demonstrated the need for not only cross-network visibility, but also the need to execute activities across multiple tiers of partners in the trading network. While the trading network business model is active and gaining market traction, brand owners have been discouraged from building Control Towers on account of partners' technological limitations.