By special permission, SCDigest is publishing the text of JDA Software CEO Hamish Brewer's keynote presentation at the National Retail Federation conference and exhibition on Jan. 12 in New York City.
Welcome to NRF and welcome to 2014! My name is Hamish Brewer and I am CEO of JDA Software. JDA has been providing supply chain, merchandising and pricing solutions to the retail industry for almost three decades and I have been with the company for the past two of those three decades. So I have seen a few trends come and go in the global retail market.

But to be frank, I don't think that I have seen such a disruptive time as we are experiencing now in retail. And here's the scary part; I think it's going to get worse for many of you before it gets better.

Brewer Says:

Cy Fenton of Books-A-Million made an interesting comment when he said "I think customers are ahead of us retailers in terms of how they use technology."

What Do You Say?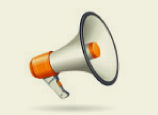 Our Guest Experts
Of course there are always winners and losers when any industry is disrupted; and I hope you would all agree that the retail industry is certainly being disrupted right now. Your relationship with your customer is being disinter-mediated by the internet and all that it means in a mobile, always on world.

So at JDA we thought it would be interesting to reach out to CEO's of major retail corporations in major markets around the world to take the pulse of the market and ask CEO's how they are dealing with the present and how they see the future, to try and establish whether there are some common patterns that could provide insights for the market at large and for our company as we consider how to support our global retail customer base.

So we teamed up with PWC and Forbes and we ran a CEO survey, the results of which are going to be published by Forbes. My presentation today gives you an early insight into the results of that survey and, I believe, it raises some interesting questions, because frankly, in my view, there are some worrying signs that some CEO's don't seem to have taken on board the magnitude and nature of the challenges ahead.

• CEO's told us that the market is changing in a fairly consistent way, so there is alignment on the current state of affairs and the issues that must be addressed.

• Some are optimistic about the near future and some are not; I think this is to be expected in today's market.

• But the most interesting issue from my perspective is that in many cases the actions and strategies being deployed don't seem to align well with the issues that CEO's fairly consistently agree upon.


So this morning I am going to take you through a brief review of the results of the survey and then we're going to have a question and answer session moderated by Forbes and involving one of the CEO's that we polled who, in our view, has a progressive and interesting perspective on the market today.

So, let's get started by discussing where the information in this survey came from.

The data I am going to show you today comes from 409 CEO's who were directly surveyed by PWC, from these 8 countries and the survey was followed up with 18 interviews conducted by Forbes. 53% of all retailers surveyed came from the global 1000. So hopefully you'd agree that it represents a credible view of the market. We also focused on mid-to-large retailers.
So with this in mind, let's set the stage with a few ideas to get you thinking…

First of all, it is generally accepted that the pace of change today is faster than it was in the past. I think that most people are comfortable with that. But what people don't consider is the acceleration of the rate of change. If this carries on as it has been, we will see more change in the next 10 years than we did in the last 50. Think about that. Instinctively you may reject that as hyperbole, but I would ask you to open your mind to this fact. This projection will be true if nothing changes. That is to say, the acceleration of the rate of change remains exactly as it has been.

This background makes the role of CEO more important than ever before. Because success in retail will be found or lost as a result of the successful execution of strategies that must drive substantial change through a business model that hasn't really changed much in the last 50 years. History teaches us that taking a cautious, incremental approach to this kind of market disruption can be a deadly course of action.

I don't believe that all retail markets will move at the same speed and I don't believe that they will all reach the same destination in ten years, but they're all going to change in a way that redefines that landscape, and by the way, the CEO's we polled agree with this.

And as we all know, there is no shortage of challenges for most retail businesses today. The retail environment is increasingly becoming more complex, many markets are stubbornly flat, competition is cut-throat as growth appears only to come from taking share and technology continues to drive change faster than most retailers can consume.

One major change which we can all expect is the death of 'channelization'. This term refers to the artificial boundaries that have been created by the incremental thinking of retailers as the world has moved online. This change brings with it the need to rethink the business; it's not just a tweak to the operating model, it's a rework!

As we all know, mobile commerce has now come of age and the result is that your shoppers are no longer go shopping, they are shopping; all the time.

Shopping is no longer a discrete activity to be planned, it is an always on capability that retailers need to provide to the mobile, tech savvy demanding consumer of today.The problem is that many times, the shopping experience they get isn't well aligned with the shopping experience they know they could be getting and they are becoming increasingly intolerant of this situation. But this is where the first cause for concern arises.

However, only 34% of CEO's polled consider the rise of omni-channel shopping to be an external threat that might occur. To be frank, either they didn't want to admit what they were really thinking to our surveyors or they are in danger of missing the most fundamental shift that has occurred in recent times in the retail industry.

Unfortunately, I think that the answer is the latter. When we asked CEO's what their top priorities were, the three most popular responses were:

1. Expansion into new regions and markets

2. Expansion by opening new stores, and

3. Expansion through mergers and acquisitions

A bright guy called Einstein once said that it was the definition of insanity to keep doing the same thing over and over again and expecting a different result. I wonder if some significant portion of the retail industry leadership today is guilty of falling into this trap.

Of course, while these were the most popular responses, we also received responses that were very different:
Ken Hicks, who will participate in our Q&A panel later today, indicated that concerns about customer retention are top of mind saying "Keeping the customer coming back is our biggest strategic priority. We've got a number of different things that we're doing beyond expanding internationally. Connecting the stores and the Internet is one of our strategies, and we spend a lot of time working together and thinking about how we do that. The strategy is connecting the channels and getting the most out of each channel."

I think that Cy Fenton of Books-A-Million made an interesting comment when he said "I think customers are ahead of us retailers in terms of how they use technology."

And Thomas Storck from Galleria Kaufhof was very clear about the challenges of the omni-channel world we live in stating "Today the customer gets everything everywhere at every time. There is radical transparency in the market, also pricewise. With that we have to comply, and we do."

So what we have is a huge diversity of responses from the leaders of the retail industry; the majority appears to be locked in the paradigm of the traditional brick and mortar retail business and a few seem to have made the leap to a very different perspective about what must be done to grow and thrive.

One possibility, I suppose, is that embattled CEO's are thinking very tactically right now and they just can't look up from the issues right in front of them. So we asked them about their confidence in revenue growth and we also asked them about the greatest perceived threats.

Interestingly, confidence in growth appears to be high with 69% of the retailers polled from the top 250 claiming confidence in growth over the next three years.

The markets that appeared to be the most confident from our survey were Germany, where a high degree of imminent growth is expected, followed by the US and South Africa. But across the board, over 50% of CEO's were confident about growth over the next three years in every market we polled except the UK and Canada.
So, retail leaders are confident about the future, focused on growth through traditional methods and don't seem concerned about the risk of omni-channel retail as a threat to their businesses. I hope you can see why I am expressing some concern here today.

But there's more…

As supply chain leaders at JDA, of course we wanted to ask some questions about supply chain to see if retail leaders saw a link between proficiency in today's retail paradigm and proficiency in supply chain. Once again, the results were mixed…

First of all, there was a general recognition that supply chain proficiency was limited.

Only 17% claimed that their supply chains were in good shape and that percentage improved in the top 250 retailers, but still only to 33%. But once again, this is an area where we received mixed signals.

On average the CEO's polled ranked investment in supply chain at the bottom of the stack. So in aggregate it appears that CEO's don't connect supply chain proficiency with ability to compete and defend margins. Because when asked what their top concerns were, they answered:

• Margin erosion and cost reduction
• Attracting and retaining customers
• And increasing competitive threats

So once again, I would make the observation that there is a potentially sizable gap between recognized risk and strategy to address that risk. And as before, there are plenty of exceptions who see very clearly that maintaining a strong customer value proposition is directly related to supply chain proficiency.

Citing Ken Hicks once again, he said that "Our Foot Locker supply chain is changing in the face of multichannel shopping. We're making it more responsive, faster. We are looking at new ideas and new ways to distribute goods, not just to get them to the store, but also to the customer."

Ironically, 50% of survey respondents recognize that supply chain is a strategic capability to be a low cost provider. PWC also cites that leaders in supply chain have 15% lower supply chain costs, less than half the inventory levels and more than three times shorter cash-to-cash cycles.
And further, just 15% of retail executives believe that their supply chain today is resilient enough to the threat of external disruptions.

So there are very mixed signals when it comes to supply chain with broad acceptance of the importance of the issue yet some retailers give it little focus whereas others see supply chain leadership as a core competence that they need to possess.

The last point that I'd like to make also relates directly to supply chain. Interestingly, after all the hype about the transformation of retail and excitement about preparing for the new world order, an age old issue popped up to the top of the list but with a new twist. "There is no product availability without visibility." Of course, in the past, product availability was a simple idea, it was on the shelf or it wasn't.

But now it's much more nuanced. Can I promise the product in a timeframe to secure the sale and if I do, will I make a margin delivering what the customer wants? So product availability remains an issue, but now with a whole new level of complexity.

Citing Thomas Storck once again, I think he put it well when he said "Yesterday supply chain was important, tomorrow it will be mission critical."

So once again, I think there are mixed messages from the survey. It seems there is alignment on the problems but the responses do not seem to align well with the identified issues. So I would ask you to think about whether your corporate strategy to address the generally well understood challenges of today's retail market are really focused on addressing the key success factors for a customer centric omni-channel retail business environment, or, is your strategy at risk of solving the yesterday's issues when we all need to be preparing for today's and tomorrow's challenges?

So I hope this brief insight has raised some strategic questions in your minds. Of course, when an industry is undergoing the level of change that is undoubtedly happening in retail, there are going to be many false indicators, but this survey seems to establish a very clear picture about the issues that need to be resolved but highlights that in many cases, strategies that are being put in place do not align well with the agreed upon issues.