Expert Insight
By Scott J. Yetter
President

Voxware, Inc.

Date: November 11, 2010
Supply Chain Comment: The Movement Toward Productized Voice Software For The Warehouse
The Best Of Both Software Worlds: A Voice Picking Software Product That Can Be Tailored To The Operation
This column is part of a series on the "Big 3" issues that IT and Operations executives often raise when voice solutions are being evaluated. They show how voice technology has matured over the past decade. Their proper management provides leading organizations with the means to maximize the already substantial ROI of voice picking technology beyond what is achieved by their peers.
Voice Software At The Crossroads
Voice software for the warehouse is at the crossroads between the custom-coded solutions of the past and the productized software of the future. Given a choice, smart executives will always opt for the productized offering. Why? The ongoing cost of change.
While the thought of a custom-coded voice solution crafted just for your specific business processes may seem enticing, there are two things fundamentally wrong with it: first, it is a ticket to ever higher cost and resistance to change, and second – there are better ways of achieving the same result.
Even executives who want an overly-tailored voice system quickly change opinions when the long-term cost of custom-coded solutions becomes evident. They know their operation will not stay the same – it is constantly evolving, so they can't afford to get locked into an expensive-to-create voice solution that can only be modified by yet more (expensive and time-consuming) custom coding.
Are Software Products "One Size Fits All?"
While software products offer a built-in roadmap with new updates being made available to customers, they are sometimes criticized for being "one size fits all," unable to adapt to an operation's unique needs.
Despite the criticism, software products are always superior to custom-coded solutions, for these reasons:
Built-in Evolution. Software products have periodic releases that introduce new capabilities. Customers on maintenance plans get these releases without paying additional programming fees. In contrast, custom-coded solutions always require payment for any new features not in the original deliverable.

Keeping Current. All voice picking solutions operate on a selection of widely-used core technologies, such as Windows Mobile, Windows Server, AIX, SQL Server, Oracle, and MySQL. These important systems keep evolving – with their manufacturers dropping support for older versions as new ones become available. A voice software product will have a roadmap that includes the task of providing compatibility with newer versions of OS and database packages. On the other hand, custom-coded solutions are frozen in time, and are not updated unless the customer pays for it, which raises the specter of running your voice picking operation on unsupported core software – unless you dig out your wallet to pay for the necessary updates.

Solution Stability. With a true software product, all customers share the same "code base" provided by the vendor. When one customer finds a bug and the vendor fixes it, all customers get the fix. This gives scalability to the software company's support operation, and makes every customer's solution more stable over time. But a custom-coded solution is unique to a specific customer – making it impossible for the vendor to achieve product-like scalability and stability.

Cost of Change. Any time a vendor must open up software code to make changes requested by a customer, costs escalate. Admittedly, this how many voice solution providers make money – but customers are tired of paying the freight. Software products, if they are well-designed, offer mechanisms for making many changes without having to open the code. This makes operations more nimble and enables evolution at a lower cost.

Evolution Of Voice Software
The good news is that voice software has evolved. Operations and IT executives can get the best of both software worlds: a voice picking software product that can be tailored to the operation.
Today there is no longer a reason to settle for an expensive, custom-coded voice picking solution – unless you like being held hostage by your voice vendor. As voice software has matured, new evaluation criteria for voice solutions have emerged. Chief among the new criteria is the question, "Is this a true software product?" It can be a challenge to dig below a vendor's marketing claims to get to the real answer, but true software products tend to have these characteristics:
A documented track record of releases and a roadmap for the future.

Software maintenance plans that include new releases, as opposed to "support" plans that do not include product updates.

A choice between IT technology stack components, such as support for different operating systems and database packages.

Little or no money spent on hardware development, and real portability between hardware devices without any coding changes to the voice solution required or services fees charged when a customer wants to make a change.

The same code base delivered to all customers, so that any updates are automatically available to all, as opposed to a custom-coded solution in which changes only benefit one customer.


Final Thoughts
Next month's column will focus on the final of the "Big 3" issues relating to voice software as it has matured with expanded use in the marketplace: Enterprise Management Features.


For more information about VoxWare's Portable Voice Picking Solutions, please visit:
Agree or disagree with with our guest contributor's perspective? What would you add? Let us know your thoughts for publication in the SCDigest newsletter Feedback section, and on the website. Upon request, comments will be posted with the respondent's name or company withheld.



Feedback

No Feedback on this article yet.
| | |
| --- | --- |
| | About the Author |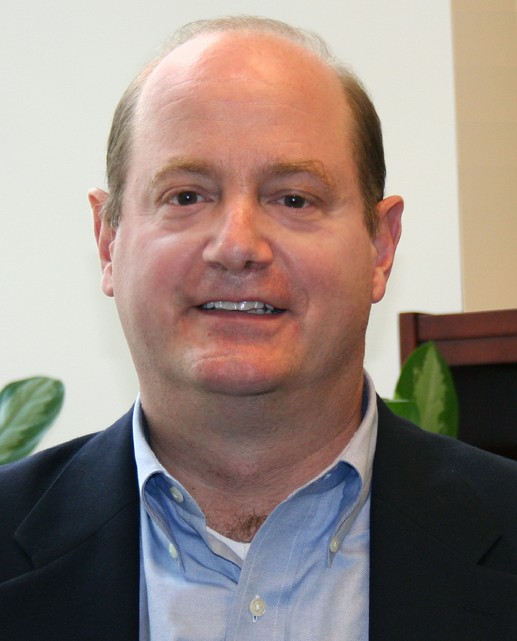 Scott J. Yetter has served as President of Voxware, Inc. since November 2006. He is a long-time executive in the supply chain industry, bringing over 20 years experience in sales, marketing, operations and executive management to his position. Prior to joining Voxware Scott spent 10 years at American Software/Logility, an early provider of ERP and supply chain solutions.
For More information, please visit:

Voice Picking Expertise You Can Use
---
Yetter Says:

Today there is no longer a reason to settle for an expensive, custom-coded voice picking solution - unless you like being held hostage by your voice vendor. 

---
What Do You Say?
Click Here
to Send Us
Your Comments