From SCDigest's On-Target e-Magazine
- Feb. 22, 2015 -
Global Supply Chain News: West Coast Port Nightmare May Start to End, as Tentative Deal Reached with Dock Workers Union



Details Unclear, especially Around Automation Issue; Will We Just be Back here Again in Five Years?
SCDigest Editorial Staff
More than seven months after the previous contract expired June 20, and after more than three months of alleged work slowdowns by West Coast longshoremen that contributed huge delays in moving containers, a tentative deal between the International Longshore and Warehouse Union (ILWU) and the Pacific Maritime Association (PMI), which represents West Coast ports and terminal, was at last reached over the weekend.
"Normal" port operations were said to have started back up Saturday night.
SCDigest Says:

Will we just be back in the same spot five years hence?

What Do You Say?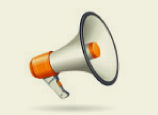 The tentative agreement came just three days after US Labor Secretary Thomas Perez arrived in San Francisco to broker a deal with the help of a federal mediator who had joined the talks six weeks earlier. An agreement on the last remaining issue - a rather obscure one relating to use of arbitrators to settle disputes - was successfully resolved, leading to the agreement.
The contract, however, will still need to be ratified by rank and file union workers and all the companies and entities represented at the ports and terminals by the PMI. Reports are the union vote may not be held until sometime in April.
Terms of the deal were not yet announced. However, a couple of weeks earlier, PMI president James McKenna had outlined what he called the PMI's "last, best and final" offer. It included maintenance of generous, nearly no-cost health coverage, an $11,000 increase in the maximum pension benefit to $91,000 annually, and a $1-per-hour wage increase over each of the five years.
It is believed continuation of the current health plan will put the plan under "Cadillac" status as defined by the new Obamacare rules, and could subject the PMI to annual fines of more than $100 million under those rules, it was reported last summer. Many thought the PMI would fight hard to get the union to agree to a new healthcare arrangement that would change the plan's status under the new law.
Also unclear is how issues were resolved relative to automation at the West Coast ports. Again, in the summer this was said to be a major issue in the talks, as the ILWU worries additional automation will kill jobs at the ports. But the ports need more automation to keep up with port productivity in other countries and rising container volumes. The ILWU has been fairly passive in the face of recent automation projects, but was said to drawing a line to protect jobs moving forward. We'll report on this issue as soon as any news is released.
Also, the deal is for just five years, versus six years for the last contract.
While the tentative agreement and return to normal operations is welcome news to importers and exporters affected by the huge delays in container processing, the backlog and congestion is now so great that it will take many weeks to work it off, meaning supply chain disruptions will continue despite the agreement.
Last week, before news of the tentative deal, Honda US had said six of its North American manufacturing facilities that would see stopped or reduce product this week due to delays in getting manufacturing components here from Asia. Toyota and Subaru were also among those saying they would modify their operations.
The North American Meat Institute said its industry is losing $85 million every week while cuts of meat and poultry sit in freezers/ Washington's apple crop is the largest in state history, but farmers are needing to literally dump to apples into canyons because they can't get exports out of the country.


(Global Supply Chain Article Continued Below)