From SCDigest's On-Target E-Magazine

- March 21, 2012 -
Logistics News: In Astounding Move, Amazon.com Buys Robotic Material Handling Provider Kiva


Will Spend $775 Million to Acquire Boston-Based Technology Provider, an Extremely High Price; Will it Sell System to Its Competitors - or Even Have the Capacity to Do So for Years?
SCDigest Editorial Staff
In a move that will probably send some shock waves through the material handling industry, on-line retail giant Amazon.com announced yesterday it has acquired Boston-based Kiva Systems, a maker of robotic picking machines for distribution centers, for the incredible price of $775 million.
SCDigest Says:

Gilmore added that "It is very unusual for customers of supply chain technology to buy one of the companies that is supply it to them, but it has been done."

What Do You Say?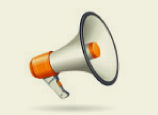 Kiva, which launched its unique solution in the mid-2000s, provides a system in which bright orange robots similar in a sense to automated guided vehicles (AGVs) carry inventory and deliver it to workers at pick stations. The workers take the products they need for group of orders (generally piece picks, though the system could be used for case picking), and put them into different cartons or totes housed in a pick cart and using a pick-to-light style system to guide the operator.
After those picks are finished, the Kiva robot leaves, either to return to a stationary position until more of that product is needed (actually, more than one SKU can be placed on each robot), or the robot zooms directly off to another pick station.
The "secret sauce" is really in the controls software than keeps the robots on the move efficiently and without collisions, and placing the stationary robots in a way that delivers the most efficiency.
Kiva has had most of its success in dot com/ecommerce fulfillment centers, with high profile successes early on at Staples.com and on-line retailer Zappos, which Amazon itself later acquired. Others in Kiva's still relatively small set of customers include Soap.com and Diapers.com, which have also been acquired by Amazon, and Crate & Barrel.
The move is especially interesting as early word was that Amazon was stopping additional roll-outs of the Kiva system after it acquired Zappos in favor of its own highly tuned approach to dot com fulfillment.
Why Would Amazon Make Such a Move?
The nearly billion dollar question is why Amazon would make such a move, especially at such a high price, the biggest acquisition it has made since the $1.2 billion Zappos deal. While the move certainly made Kiva's executives, including founder and CEO Mick Mountz, and its venture capital backers, a lot of money, the $775 million price tag is extremely high, certainly many multiple of Kiva's current revenues.
Amazon will have nearly 70 distribution centers around the world in 2012, and has been adding more than a dozen per year as revenue continues to grow quarter after quarter in the 40%+ range.
While a number of factors impact the cost to implement the Kiva solution (most predominantly the number of robots deployed), those costs can be as high as $20 million for a single facility. Even with a discounted price for Amazon say in the $10 million range per DC, the current 70 facilities would be about on par with the purchase price (70 DCs x $10 million = $700 million), with more buildings to come
But of course, you can't look at it that way, as the robots won't come free to Amazon - Kiva still needs to make the robots, install them, etc., which would likely eat up well more than 50% of the "sell price."
"Amazon has long used automation in its fulfillment centers, and Kiva's technology is another way to improve productivity by bringing the products directly to employees to pick, pack and stow," said Dave Clark, vice president, global customer fulfillment, Amazon.com. "Kiva shares our passion for invention, and we look forward to supporting their continued growth."
That last sentence certainly seems to imply that Amazon intends to keep marketing the Kiva solution to other companies besides Amazon.

(Distribution/Materials Handling Story Continues Below )