From SCDigest's On-Target E-Magazine

March 15 , 2011

Logistics News: Have Improvements in Material Handling Systems Led to an Upsurge in User Satisfaction?

New Study from Material Handling Association Says Yes (Surprise), but Many Reasons to Believe Data is Correct; Surge in DC Automation Coming?
SCDigest Editorial Staff

While the materials handling automation industry in the US is decades old, with the advent of sortation systems in distribution coming about 30 years ago, the level of total user satisfaction with those systems has not always been high, stemming in large part from perceptions of inflexibility and being overly difficult to maintain.
But are the rapid improvements over the past few years in design, ease of use, and flexibility in many areas of automation starting to change the tide?
Maybe yes, according to a new report just released by the Material Handling Institute of America (MHIA), which finds significantly improved satisfaction levels among materials handling automation users.
SCDigest Says:

The Conveyor Equipment Manufacturers Association reported this week that its January 2011 Booked Orders Index was 159, which while down 18 points or 11% from Decemberís 2010ís Index of 159, was up a strong 41% year over year.

What Do You Say?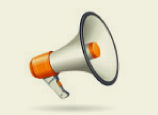 The study found, for example, that 81% of manufacturing respondents and 86% of warehousing/distribution center respondents are satisfied, very satisfied or extremely satisfied with their systems.
While the report offered no comparison to earlier satisfaction rates, a summary of the data made available to the media noted itself that "In the past, material handling users have had mixed sentiments about automation. A common perception was that automated material handling technologies promised more than they delivered: automation was reputed to be expensive, inflexible and unreliable," and cites " design improvements and advancements in software and controls [that] have led to automated solutions that are...more reliable, lower in cost and easier to implement, use and maintain."

While a positive report on automation satisfaction from the materials handling industry's trade association should not be surprising, this study may have some real legitimacy. It was part of a series of end user surveys commissioned by different sub-groups within MHIA to provide members real insight into user perceptions and issues. Full details of the survey data were only available to MHIA members.
In addition, the report may accurately reflect real improvements that have been made in many areas of automation, from conveyor systems to robotics. Much of that comes from dramatic improvements in recent years in the capability and flexibility of automation control software.
In a column and "Materials Handling Tech Note" released in 2010 by SCDigest/Distribution Digest, Materials Handling Editor Cliff Holste noted the major improvements being made by conveyor/sortation system manufacturers to improve flexibility and ease of use.
"Today's conveyors are faster, quieter, and more adaptable that ever before," Holste wrote then. "You could also say that they're smarter too, based on the liberal use of small, relatively inexpensive electronic photo sensors and micro-processors that communicate real-time critical information to higher level software systems such as a Warehouse Control System (WCS)." (See Are Conveyor Technology Providers Keeping Pace With Demand For More Flexible, Adaptable Equipment and System Solutions?).
The report cites the following data coming out of the survey, based on responses from more than 500 companies (many of them not material handling automation users):
•

More than 90% of users report that automation is an asset to their operation, a career enhancer and a competitive advantage to their company. Of these facilities with automation, 76% plan to add more automation in the next 18 months.

•

Despite a challenging economy, 61% of manufacturing users and 53% of warehousing/distribution center users say current business conditions are influencing their plans to buy more automation hardware

•

Meanwhile, 42% of manufacturing users and 50% of warehousing/distribution center users say the economy is influencing their decision to buy software.


•

Among non-users, however, the perceived cost of automation is still the number one reason why non-users say they have not considered automation or considered and rejected plans to automate (53%). 47% say automation is tough to justify to top management.

•

Still, roughly a third of non-users believe that automation may be considered for their facilities in the next 18 months due to increased sales, business growth and an improved economy.

•

72% of manufacturing respondents say their project went online on-time (62%) or ahead of schedule (10%) while 73% say their projects were on budget (58%) or under budget
(15%).

•

Similarly, 63% of warehousing/ distribution projects were on-time (57%) or ahead of schedule (6%) while 62% were on budget (56%) or under budget (6%).
(Distribution/Materials Handling Story Continues Below)