From SCDigest's On-Target E-Magazine

Jan. 26, 2011

Logistics News: Research for Automated Case Picking 2011 Report Launched with new Survey on this Increasingly Important Topic

Groundbreaking 2009 Report to be Updated for 2011 with New Research, Case Studies of ACP Implementation Success; Automated Case Picking is a Logistics Megatrend, Holste Says
SCDigest Editorial Staff

In late 2009, Supply Chain Digest and its sister web site Distribution Digest released a groundbreaking report on Automated Case Picking (ACP), which for the first time in the industry categorized the growing array of automated case picking solutions into distinct technology approaches, and offered key insights into how distribution managers should approach automated case picking solutions.
As we noted then, ACP has the potential to dramatically change distribution center operations for many companies, significantly transforming a key distribution center process for many companies for which the basic approach and technologies haven't changed much for nearly three decades.
SCDigest Says:

According to SCDigest Materials Handling Editor Cliff Holste, Automated Case Picking is an important "megatrend" in the materials handling and distribution disciplines.

What Do You Say?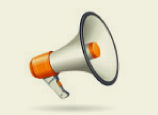 Until just recently, the most automation companies could hope for in case picking was a pick-to-belt type system with downstream sortation. While often termed "automation," SCDigest categorizes that approach as "mechanized" picking with downstream automation of the sorting and consolidation process.
Now, however, a new generation of ACP technologies - coming from a wide variety of approaches and vendors - is truly automating the case picking process itself, and more importantly, backed by an increasing number of working proof points.
The 2011 ACP report, which will be released within the next two months, will update the original research and include insight into the views of potential ACP users from a brand new, brief survey on the topic. That survey includes just 10 quick questions, but respondents should have ready the following the following information before taking part in the research:
• Full case picks as percent of total case volumes

• Whether that percent is rising or falling

• Peak full case picks per day

• Case pick costs as percent of total costs

• What methods the company is using (as a percent) to pick full cases


The remaining five questions are more opinion oriented. The survey can be complete in less than 5 minutes.
To take the survey, go here: 2011 Automated Case Picking Survey
We would appreciate the help.


(Distribution/Materials Handling Story Continues Below)