Holste Says:

While staffing levels are relatively easy to adjust, system operations may be less flexible.

What Do You Say?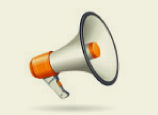 Previous Columns by

Cliff Holste
Not only are shippers subjected to the ebbs and flows of incoming orders, but they are also subjected to a changing mix of work content for those orders. Some orders may be dominated by full cases or even full pallet loads, while others have a high piece-picking content. Still others may require value-added services such as gift wrapping, serial number capture, and in some cases price ticketing. If ecommerce orders are thrown into the mix, they may be single line and/or single-piece orders. These extreme variations challenge logistics managers to plan processes that are efficient for each, and yet can be scaled up or down based on volume.
Normally, material handling system designers and planners use historical data to establish capacity requirements for each separate process and then design the processes, system flow, and staffing accordingly. If the data is very granular, you can spot extreme peaks in demand. But, planning and staffing each process for its most extreme peak provides considerable excess capacity most of the time, and can be very difficult to cost justify.
An alternative approach is to establish criteria for a theoretical "design day" based on an average day during the peak order processing period (week/month in a better than average sales year) plus a growth factor bump-up. The theoretical design day approach is actually a compromise between planning for peak or average periods which are both wrong most of the time. Using this approach system capacity and staffing levels can be scaled up or down to match daily volume fluctuations.
While staffing levels are relatively easy to adjust, system operations may be less flexible. For example, take into consideration the following: