Category: Transportation and Logistics
Supply Chain News: Consortium Hopes to Standardize Dock Door Appointment Technology
Delays a Huge Issue for Truckers and Drivers, but will Shippers Support the Effort?

Can a relatively new industry consortium make progress in reducing issues with dock door scheduling and detention in the US freight industry?
In late 2022, the Scheduling Standards Consortium (SSC) was launched by Convoy, J.B. Hunt and Uber Freight, with a goal of developing freight appointment scheduling standards.
Supply Chain Digest Says...

However, coalition members recognize the challenge of getting shippers to join the party, as the benefits may primarily go to carriers.


---
What do you say?
Click here to send us your comments

In May, the SSC announced the addition of seven new companies to the industry-led effort focused on the development and promotion of an open API standard for scheduling in the logistics and transportation industry. The new members are Arrive Logistics, Blue Yonder, Coyote Logistics, e2open, Echo Global Logistics, One Network Enterprises and Oracle.
Noticeable, of course, is that none of the member companies thus far are shippers.
The SSC web site notes that "Scheduling has been a pervasive problem for the supply chain, but it's a problem we know can be solved with mutual commitment from industry leaders."
An article this week on the ATA's Transport Topics magazine provided an update on the SSC's progress.
"All of us have heard from our customers about the inefficiencies" at the dock level, and "opportunities to become more efficient," Spencer Frazier, executive vice president of sales and marketing at J.B. Hunt Transport Services, told Transport Topics.
The SSA is developing an application programming interface (API) to enable easier, standard integration among the trucking industry's disparate technology platforms and software systems so that carriers and shippers can communicate in real time.
Those systems include transportation management, warehouse management, supply chain visibility, dock door scheduling and other applications that need to communicate smoothly, exchanging information among supply chain participants, Transport Topics reported.
Participation by TMS vendors is critical to the consortium's effort, as each TMS provider that joins brings with it hundreds of shipper customers as well.
"That's the importance of having a consortium and having a collaborative approach," Bill Driegert, co-founder and head of operations at Uber Freight, told the magazine.
The API will be completed and implemented in at least one TMS by the end of this year, the SSC says.
TransportTopics notes that the existing members include many large logistics providers.
(See More Below)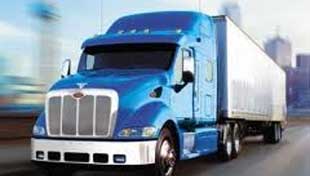 For example, founding members J.B. Hunt, Uber Freight and Convoy rank Nos. 5, 9 and 54, respectively, on the Transport Topics Top 100 list of the largest logistics companies in North America.
Newer member Echo Global is No. 22 and Arrive Logistics ranks No. 31 on the same list.
However, coalition members recognize the challenge of getting shippers to join the party, as the benefits may primarily go to carriers.
Mark Cubine, vice president of marketing for McLeod Software, said that success will hinge on whether shippers can be convinced to adopt the standard.
"Not all of them," Cubine said. "Just some preponderance of them, [to] make it worthwhile."

Any thoughts on the SSC? Let us know your thoughts at the Feedback section below.

Features

Resources

Follow Us

Supply Chain Digest news is available via RSS

Newsletter

Subscribe to our insightful weekly newsletter. Get immediate access to premium contents. Its's easy and free
Enter your email below to subscribe:
Join the thousands of supply chain, logistics, technology and marketing professionals who rely on Supply Chain Digest for the best in insight, news, tools, opinion, education and solution.
h e