From SCDigest's On-Target e-Magazine
- Jan. 4, 2016 -
Supply Chain News: Leaders Get Far More Return from their Investment in Procurement


Latest ROSMA Study Finds Top Companies See Returns 12 Times their Investment in Procurement, versus Just 4 Times for the Average Firm
SDigest Editorial Staff
The second and latest Return on Supply Management Assets (ROSMA) report was recently released by AT Kearney, which invented the approach, along with partners The Institute for Supply Management and the Chartered Institute of Purchasing and Supply. ROSMA is based on methodology for measuring the value OF supply management activities.

SCDigest Says:

The report says improving one's ROSMA performance modestly, for example from below average to above average, can increase EBITDA by 4% for most organizations.

What Do You Say?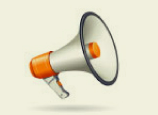 Although SCDigest still remains a bit fuzzy on how the numbers are derived, the high level insight from the analysis is that there is a huge range of results across companies in terms of return from their investment in procurement (people and technology).
As shown in the chart below, leaders receive a return equal toat minumum about seven times their investment, with an average of 12 times, while the median company (50% level) achieves a return of just 4 times on those procurement dollars. The worst companies barely get any return at all, seeing payback equal to less than their investment, at a ratio of just 0.8.
Interestingly, the report says that to date the research has found only minor differences in the average ROSMA performance levels by company size or industry and relatively high variances within all sectors.
The data from this year's report came from detailed survey responses from 168 companies over the past year, bringing the total completed and accepted submissions since ATKearney began using the process in 2009 to 520.

Kearney says it performs a number of validation steps on the information submitted, asking companies to relook at their data if certain responses seem out of whack of norms or previous submittals.
This year's report also finds that top quartile performing companies generate about $1.25 million in financial benefits per procurement employee per year - quite a return indeed. It notes that more than 25% of those benefits come from applying advanced methods to unlock value beyond unit cost reductions, in such areas as asset productivity gains, complexity reduction, and clean sheet redesign.
The report also says the leading performers have driven their procurement function costs to well under half a percent of total company procurement spend.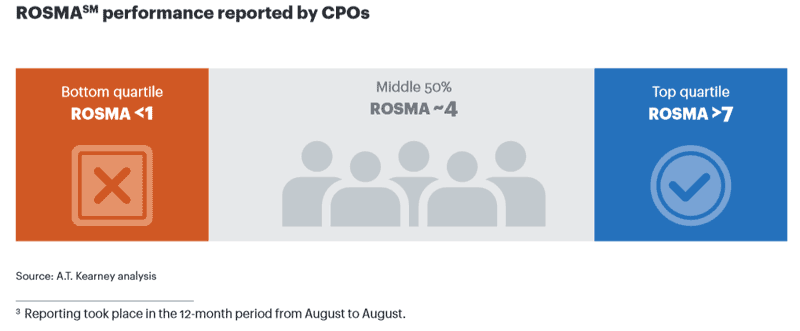 Bottom Line Impact is Substantial


As might be expected, the huge difference in the returns leaders achieve from their investment in procurement versus average and laggard companies in turn has a major impact on the bottom line.


(Sourcing and Procurement Article Continues Below)